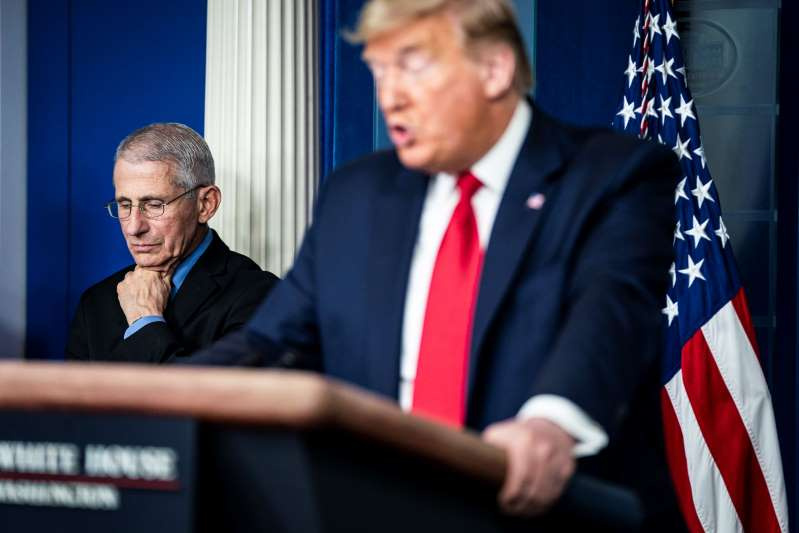 Earlier this month Slashdot covered the Imperial College in London forecast of "what happens if the U.S. does absolutely nothing to combat COVID-19," which predicted 2.2 million deaths just in the U.S. and another 510,000 in Great Britain. The paper was co-written by Neil Ferguson, one of the world's leading epidemiologists, and "launched leaders in both countries into action," according to the Washington Post.
Earlier this month Ferguson posted on Twitter that Microsoft and GitHub are working to "document, refactor and extend" the thousands of lines of C code written over 13 years ago to run pandemic simulations, "to allow others to use [it] without the multiple days training it would currently require (and which we don't have time to give)."
But the Washington Post's national health correspondent and senior political reporter look at a new twist this week: In recent days, a growing contingent of Trump supporters have pushed the narrative that health experts are part of a deep-state plot to hurt Trump's reelection efforts by damaging the economy and keeping the United States shut down as long as possible. Trump himself pushed this idea in the early days of the outbreak… After Ferguson gave new testimony to British officials Wednesday…Fox News host Laura Ingraham wrongly stated that in his testimony Ferguson's projection had been "corrected." The chyron on her show Thursday night stated, "Faulty models may be skewing COVID-19 data…"
But in fact, Ferguson had not revised his projections in his testimony, which he made clear in interviews and Twitter. His earlier study had made clear the estimate of 500,000 deaths in Britain and 2.2 million in the United States projected what could happen if both took absolutely no action against the coronavirus. The new estimate of 20,000 deaths in Britain was a projected result now that Britain had implemented strict restrictions, which this week came to include a full lockdown…
[O]ne factor many modelers failed to predict was how politicized their work would become in the era of President Trump, and how that in turn could affect their models.