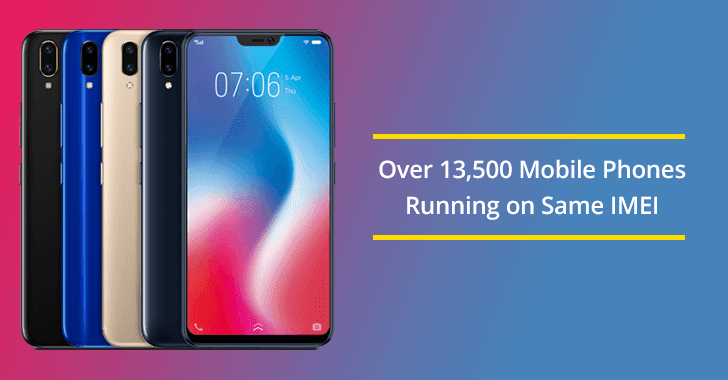 Meerut police uncovered a security breach, where over 13,500 phones manufactured by Vivo found running with the same IMEI number.
IMEI number known as International Mobile Equipment Identity, a 15-digit number used to identify the device. The IMEI number is a unique one assigned to every phone all over the world.
13,000 Mobile Phones on Same IMEI
The Meerut police have filed a case against the company and its service center, the issue came into light after the police personnel submitted his mobile phone at cybercrime cell for examination.
The police personal submitted the new phone to the cybercrime cell as it was not working properly despite being repaired.
The investigation found that IMEI written on police person mobile box is different from the IMEI present in the mobile.
Cyber ​​cell asked the service center manager about the issue and they replied: "that the IMEI had not changed."
Further, they contacted Jio company who's sim card was used in the mobile, according to the company report more than 13557 mobiles in different states of the country.
"It appears to be negligence on part of the mobile phone company and criminals can use it to their advantage," the police official said.
The police official said that cases have been registered under relevant sections and a team of experts has been called to look into the matter.
The same IMEI on multiple phones may pose serious security issues, criminals can use it to their advantage to perform various malicious activities.
Source: gbhackers