NEW FEATURES ADDED.
Overview:
Keyboard Text Button Component: This is a small theme component that creates a button in the composer that on-click, will generate a <kbd>Text</kbd> in the composer.

On click:

Composer Preview:

Formatting toolbar: Here is an example of the possibility provided by this plugin :



Toolbar:


Scrollable post content: This is a theme component that will allow you to add scrollable sections in posts with one click!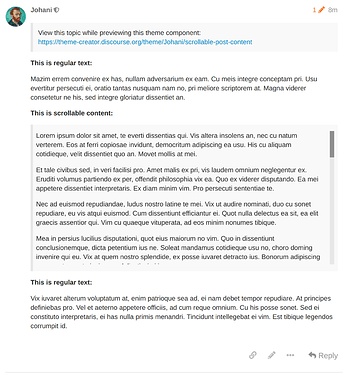 Composer button: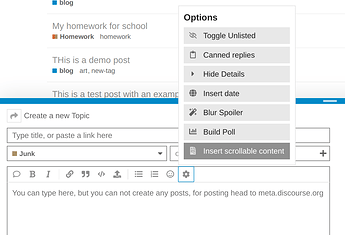 NEW CHANGES MADE:
New Topic button location has been moved. Now you will see the button on the Header.

Preview a topic's contents when hovering the mouse over it.


HAPPY LEARNING & ENJOY NEW FEATURES
Regards, OneHack Team!