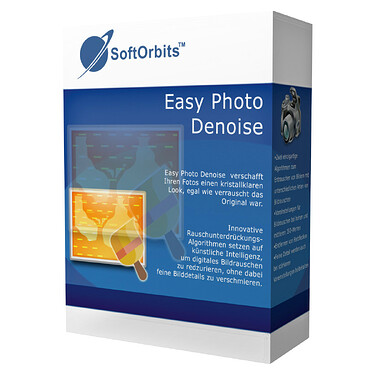 Easy Photo Denoise gives your photos that crystal looks regardless of how noisy the original was. Innovative noise reduction algorithms employ artificial intelligence to reduce digital noise without smearing fine image detail.
Giveaway details
Terms of the offer
Giveaway version
Non-commercial use
No free updates
No free tech support
Register before this offer has ended
Instructions
Open the giveaway page, enter your email address and click the "Request full version key" button
Fill your name to complete your basic profile, you can see the license key for Easy Photo Denoise
Download and install Easy Photo Denoise on your computer, register to the full version with the above key
Feature Highlights
Automatic presets to clean up images shot with a wide range of devices
Presets for high-ISO and medium-ISO noise
Color blotches removal
Device-specific presets for smartphones, digital compacts and SLR cameras
Fine detail preserved even at stronger presets
Dedicated controls for chroma and luminance noise
Batch mode
Two unique algorithms for cleaning up pictures with different types of noise
Built-in photo adjustment with brightness, contrast, colour temperature and gamma controls
Tools for cropping, rotating and resizing pictures
Enjoy!