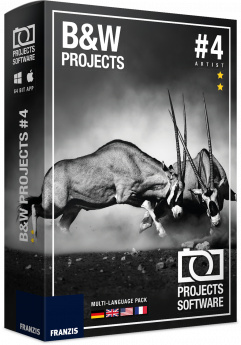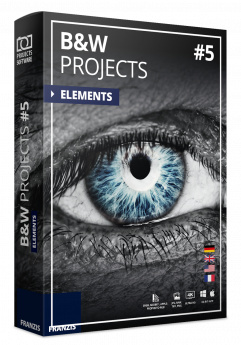 BLACK & WHITE projects 5 is the perfect tool to enable all photographers with a special affinity for black & white photos to make their creative mark. The brand new spectral sensitivity engine allows you to grasp the grey value for every converted colour and customize it to any tone value. The 96 handcrafted presets offer you a plethora of options from your images' hidden information.
Giveaway details
Terms of the offer
This is the lifetime license for 1PC
Non-commercial use
No free updates
No free tech support
Register before this offer has ended
Instructions
Go to the giveaway page, enter your email address and send it
Check your mailbox and click into the link to confirm your subscription. Check the mailbox again, you will have user-ID and registration code for BLACK & WHITE projects 5
Run the installer and enter your registration info to start
Feature Highlights
State-of-the-art B/W transformation with 96 handcrafted pre-sets for fantastic masterpieces
High quality expert filters including expanded selective applications
Automatic brilliance optimization of image files, colour dynamics, trapeze rectification and light bending correcting
Processes all popular image formats, including RAW
Adaptable program surface, including 4K
Enjoy!