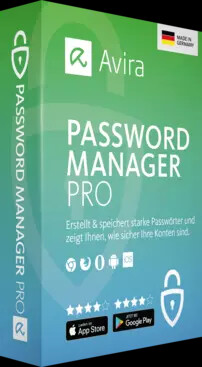 Avira Password Manager is a useful tool that allows you to creates strong and unique passwords for all your accounts, securely stores them, and automatically log you in. Besides, this software securely keeps your notes and credit cards. It will manage and access your secure notes from all your devices.
Key Features:
Automatically logs you into your online accounts
Generates strong, unique passwords and securely stores them
Checks for weak or reused passwords
Notifies you if an online account has been hacked
Supported OS: Windows 10/8/8.1/7/Vista, Windows XP
How to get the Avira Password Manager Pro license key for free?
To get a license of Avira Password Manager Pro without charge, let's get an extended trial (180 days) of Avira Password Manager Pro:
Step 1. Visit the GIVEAWAY PAGE
Fill in the blanks your email address then click the "Get it now for free" button:
Step 2. Check your inbox to activate your trial license:
Step 3. Log in with your Avira account. If you don't have an account yet, you can create a new ID by clicking on the "Register" button:
Step 4. After you have successfully logged in with the new accounts, you will find the free 6-month license for Password Manager Pro in your inventory and can use it:
Terms
This is a 180-days license for 1PC
Non-commercial use
You get free updates
You get free technical support
Enjoy!