A few days ago I saw a post.
And commented this
I got a reply this morning form @ahmedayman4a, but It was a little too late cause I have already made a website similar to https://h-gen.xyz/.
Link - https://jovialpremium.ga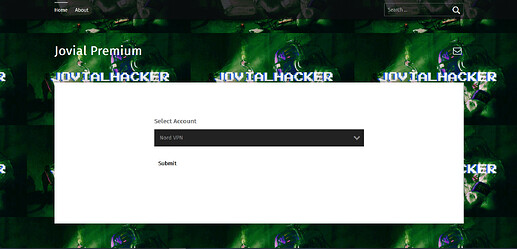 Accounts Provided :
Nord-VPN with expiration dates.
Hulu with Subscription Details (Use US VPN or Proxy to watch).
Crunchyroll with Subscription Details.
Uplay with Games.
Grievances Not Fixed(Which are present in https://h-gen.xyz/) :
Shortlink to get Account Details. (I am Broke)
Grievances Fixed(Which are not present in https://h-gen.xyz/) :
If an Account detail does not seem to work, Refresh the page to get another.
I have added this feature cause it is frustrating af after going through a short-link to get a not working account(Which I cannot give a guarantee about). But please don't use this feature to leach the accounts or share them. You can share the link but not the accounts.
Most Accounts are provided with Expiration or Subscription details.
Mirrors :
https://jovialpremium.ml - Now Up for Visit from

2020-02-26T00:00:00Z

. New Theme Added.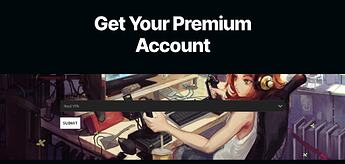 jovialpremium.cf
jovialpremium.gq
jovialpremium.tk
Note : if one of the site is not working visit any of the other site mentioned in the list. I will update you when these sites are ready to go.
Warning : These sites are not ready yet so don't visit right now. These are for future references.
Future :
I will be adding more accounts such as:- Hotstar, Origin, PornHub, Spotify, Grammarly, Minecraft in upcoming updates so keep visiting.
Feedback :
I am not much of a web developer so If you have some tips in mind as to how to improve the site feel free to tell me.
I have Problems in :
Database Management (As to where the account database is stored).
Enjoy!