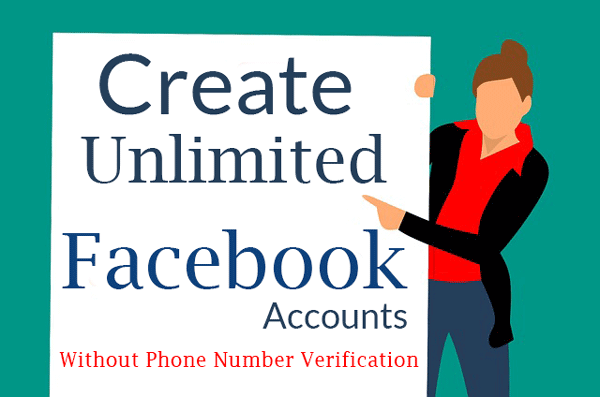 Contents :-
Summary

1 Create Unlimited Facebook Accounts Without Number
2 Multiple Facebook Accounts Without Number
2.1 Requirements To Create Unlimited Facebook Accounts Without Number:-
2.2 Purpose For Creating Unlimited Facebook Accounts:-
2.3 Steps To Create Unlimited Facebook Accounts without New Phone Numbers
3 Create Multiple Facebook Accounts Without Phone Number [Unlimited]
If you want to Create Single Facebook Account Without Number
In a phone you can use maximum two sim cards so, most of you have only two gmail accounts and two mobile Numbers. Using these mobile Numbers you can create maximum Two Facebook account. if you want to create 3rd one then, you need a Fresh Mobile Number which you haven't used before in any Facebook account to verify.
Requirements:-
Here below are some basic requirement to create multiple fb accounts. first, you need to fulfill these requirements to go for the steps. so checkout these simple requirements enjoy the trick.
Rooted Android Phone
Donkey Guard App
Fake Gmail Accounts (use fake email generator websites)
Need to Change Android ID During Steps. <<< Google t!
Little Patience
Purpose For Creating Unlimited Facebook Accounts:-
There could be many reasons for Create Multiple Facebook accounts. below I have mentioned some reasons for creating Multiple FB accounts. so first checkout these and then follow the steps
For Using During Signup Process in Free Recharge Apps and Websites
For Advertise your Blogs in Groups
Manage Unlimited Facebook Pages
Use in Apps like Gaana etc.
Creating Fake Name Facebook Accounts (note- this activity is against the policies of facebook)
And Much More….
So Readers follow this simple trick for create Unlimited FB accounts without New Phone Number using single Device. you won't get any Ban or blocking issue, if you follow the same method to Create Multiple Facebook accounts.
1). At First you need to Download Opera Mini Browser in your phone, Download it from play store if you haven't installed opera mini on your phone. – Download Opera Mini
2). Open this below URL in opera mini browser.
3). Click on Create New Account option.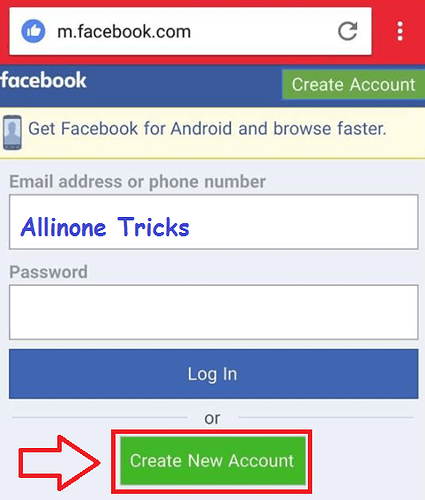 4). Enter All details like Name, Email, DOB and Choose Gender as Female.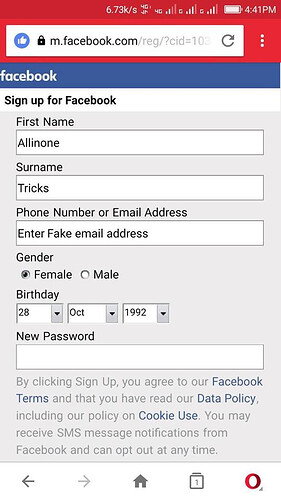 5). Now open this Fake email website and enter any name to choose a fake Email for Facebook Account.- Temporary Email Website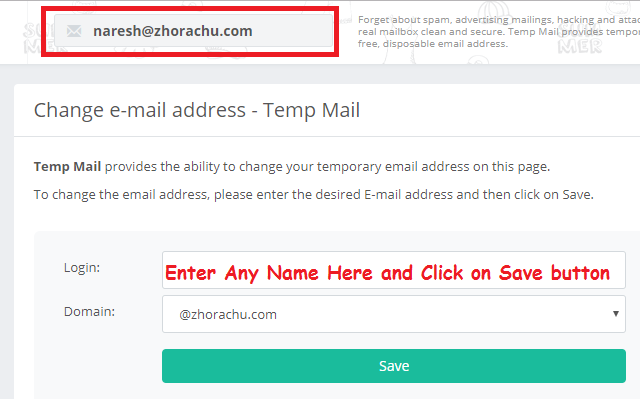 6). You will get a Facebook Verification Code in Temporary email website. Enter code on facebook email verification page to Create Facebook account Without Number.
Voila……. you have successfully Created Facebook account Without New Number.
This is the method to create facebook account without New Number. But by using this method you can only create one account from one device. To create unlimited/Multiple Facebook Account Without phone Number, you need to follow another method which is shared below. This is the best method I am going to share with you. :-x. If you want to create a single Facebook account without Mobile Number then you can follow above simple method. Also Check- Cool Whatsapp Group Names.
Create Multiple Facebook Accounts Without Phone Number [Unlimited]
We have shared a working trick to make FB account without number. But, through this method, you can create an account only at once. If you need unlimited Fb accounts without adding mobile numbers then you have to follow below-given steps. All of these steps are simple & easy to follow.
First Of All, Clear All Data of Opera Mini From Settings >>> Apps and search for opera mini >> Clear Data.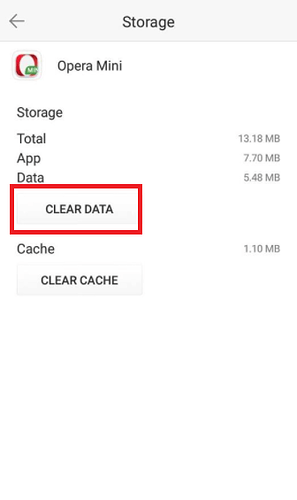 Download and Open Donkey Guard app and change opera mini app device id and Imei Value.
Now you need to Change your android device ID – See earlier posted article to Change Android Device ID.
After changing Android ID Reconnect your Mobile Data or Internet Connection to change your Ip.
Now Repeat Above Procedure Again and Again to Create Unlimited Facebook Accounts ( Note – use differerent-different values in opera mini app device id and Imei ) and you can use Temporary Email Website to Get fake email for Facebook accounts.
You can Create Multiple Accounts on Facebook without New Numbers and Ban Issue
So that's the complete Guide to create Multiple Facebook Accounts without Ban issue. you can create unlimited Fb accounts without new numbers as much you want. I have also shared step to get Fake Email from Temporary Email Website. I have shared every step with images so that you won't any issue while following above procedure.