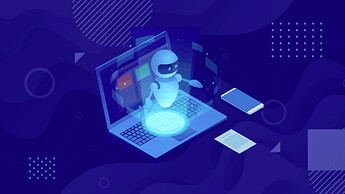 5x Your Blogging Speed
WITHOUT Any Writing Skills with A.I

Speed up blogging
Competitive edge
Publish more
BloggingX Automation System
BloggingX Automation System is a proven course to automate and 5x your content publishing game. It helps you make use of AI to speed up your content writing process and puts requiring writing skills out of the equation.
It dramatically improves your success rate when creating new pieces of content while boosting productivity.
If you are on this page, you are lucky because you have the foresight to see that all businesses need AI in this competitive landscape. Think about it.
What You'll Get in BAS?
17+ videos and counting…
In-depth videos teaching you
the psychology of GPT-3, prompt design, and preparing AI-centric outlines for maximum efficiency and quality content.
Plug 'n play recipes and templates
In the works…
Documentation, processes, and checklists
You'll be getting access to all the documentation to implement our system step-by-step or outsource with ease.
Community of like-minded bloggers
You get to ask questions, network with bloggers, get ongoing accountability and support with our community.
Why BloggingX Automation System?
Created by a practitioner who's earning 6-figure income per year (in dollars) consistently.
Over 17+ in-depth video lessons that are easy to understand.
The core training videos are completely documented and summarized.
You get access to all the templates, checklists, processes, and also databases we use personally in our business.
Full transparency (strategies and examples) - With over-the-shoulder guidance.
Community support to help you get ongoing support.
This is not for you if:
You don't know the importance of borrowing proven systems, processes, and experience while running a business.
You believe in shortcuts, get-rich-quick schemes, and treat online world as a casino.
You know that you fail to implement what I teach and just want intellectual entertainment.
You treat investing in self-education as an expenditure and don't know the importance of proper mentorship.
Happy learning!