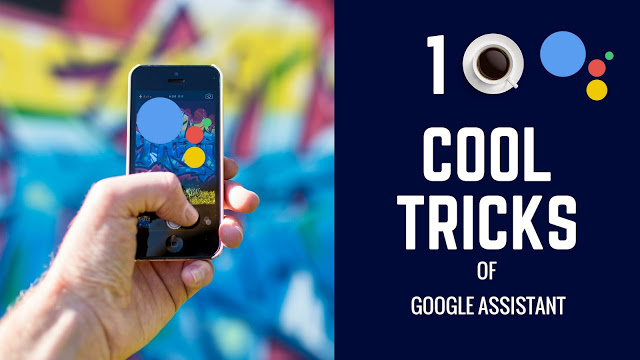 "Ok Google" the word we know very well because of Google's new feature " Google assistant " which helps people to access their smartphone in a smarter way.
Google assistant a personal robotic assistant for your smartphone developed by a team of Google.
And it is a step up from Apple's Siri or Microsoft's Cortana.
After doing great research and using it lots of time we came to know some really awesome tricks which we want to share with you.
1. " Need Umbrella Or Not "
If you are going outside you'll little confused whether you have to carry your umbrella or not. Here Google Assistant can solve your problem, you just need to ask "Should I carry an umbrella today?" and it'll answer yes or not with real-time weather report and what chances of rain.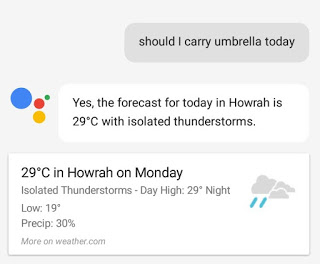 2. " Unlock your phone "
Here is a new way to unlock your phone by only your voice. Another no one can unlock because it understands only your voice. To do that just hold the home key and tap on three dots at the right corner of Google Assistant window→now scroll down and tap on "Ok Google detection option→now enable trusted voice. It'll ask you to say "Ok Google" three times just do that and that's all.
After that whenever you say "Ok Google" it'll unlock your phone and start listening to you.
3. " Read all emails from a specific date "
Reading email it might be easy but finding email from a specific date or a specific person is not quite easy. But Google Assistant made this really very simple just you have to ask "Show emails after 19 march" or "Show emails of Search247".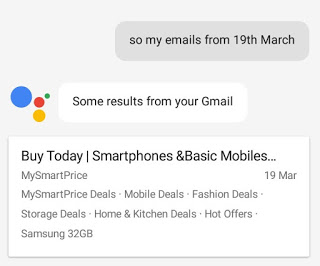 4. " Remember the things which you mostly forgot "
Most of the time when we are in a hurry we forgot things where did I leave last time, that maybe car keys, passport, urgent documents etc.
You can save all that stuff in the Google Assistant's reminder gallery. Just say "remember my passport is in lower drow", google remember that and keep in safe. And you need to know what you told it to remember just say "Show all that I told you to remember". it'll show all your reminders with every specific date.
And to delete all reminders just say "forget all of that".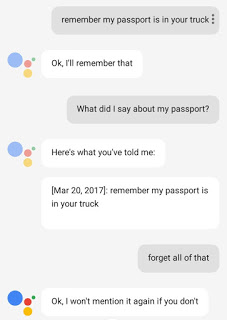 5. " Send WhatsApp message without opening WhatsApp "
Controlling WhatsApp by your voice is not awesome? Yes, you can. Just you need to say "open WhatsApp" it'll ask you to whom you want to send message from WhatsApp just say his/her name and told it the text what you want to send. It'll send that message from WhatsApp with the last time confirmation.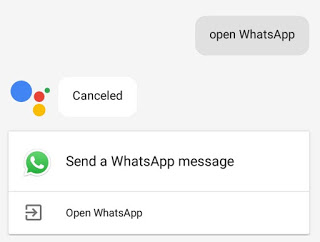 6. " Listen your message "
Just say "show all unread messages" and it'll show you all your unread messages one by one. You can hear any of them any point of time.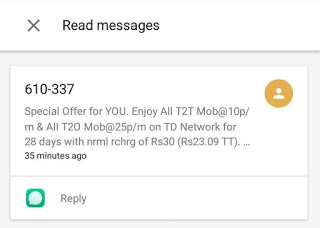 7. " Turn WiFi or Bluetooth on or off "
To turn on/off WiFi say "turn on/off WiFi"
And to turn on/off Bluetooth says "turn on/off Bluetooth"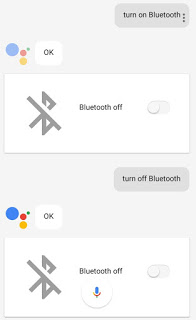 8. " Command your Amazon Alexa "
You can easily access you Alexa or google home gadget from google Assistant. Just command it what you want from Alexa or from Google home. For example, you can say "say google home to dim lights".
9. " Take a selfie "
To take a selfie just say "take a selfie", it'll take a selfie with a countdown of 5 seconds.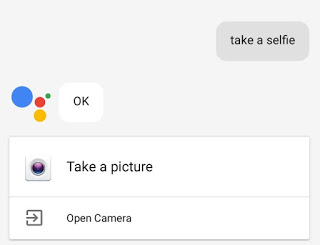 10. " Control screen brightness "
You can control screen brightness of your smartphone for an exam you can say "dim the brightness"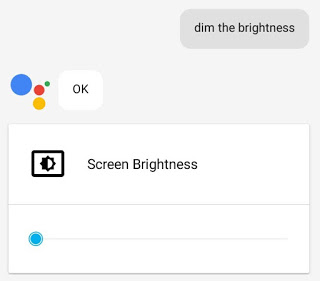 ENJOY!