When it comes to designing your own website, there are an almost overwhelming number of options. Two of the most common and most recommended are Wix and Squarespace, but it can be hard to choose between them.
Both web design tools are designed to be user-friendly, but there are a few key differences in how each one approaches website layout and design, as well as in their pricing tiers. This guide will break down what each service has to offer and help you decide which of the two—if either—is the best option for you.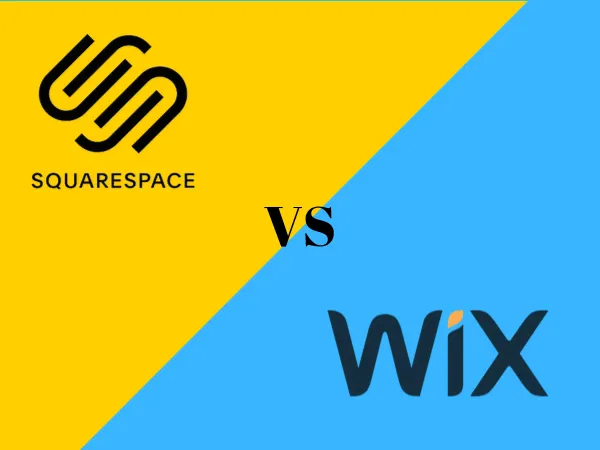 At the end of this Wix vs Squarespace guide, we have recommended a few other website builders that you might consider if you feel like neither Wix or Squarespace meets your needs.
Pricing
If you're new to building websites, you don't want to invest a lot of money into something you aren't sure will work for you. In this case, Wix has the upper hand. Wix offers a free tier of web design, while Squarespace only has paid tiers. Both fall a bit short on pricing, however.
Both Wix and Squarespace advertise a monthly price, but the actual price is paid upfront all at once. The advertised monthly price is just the annual price divided by twelve. Squarespace makes the customer aware of this (albeit in smaller font), while Wix does not.
There are multiple tiers for each service. To make it easier to see, we've created the following chart.
| Tier Name | Combo/Personal | Unlimited/Business | Pro/Commerce | VIP/Commerce |
| --- | --- | --- | --- | --- |
| Wix | $13 | $17 | $22 | $39 |
| Squarespace | $12 per month annually/$16 monthly | $18 per month annually/$26 monthly | $26 per month annually/$30 monthly | $40 per month annually/$46 monthly |
Wix offers four more tiers not shown here for business and ecommerce customers that are $23, $27, $49, and $500 per month, respectively—but at those price points, you are better off hiring a professional to design a site rather than paying a monthly subscription to a DIY web builder.
Wix Vs Squarespace: The Better Editor
The primary difference between Wix and Squarespace is in how websites are built and designed.
Wix provides users with far more freedom in how they design their sites. Their editor has dozens of elements to choose from, but the sheer number of options can be overwhelming to an inexperienced designer.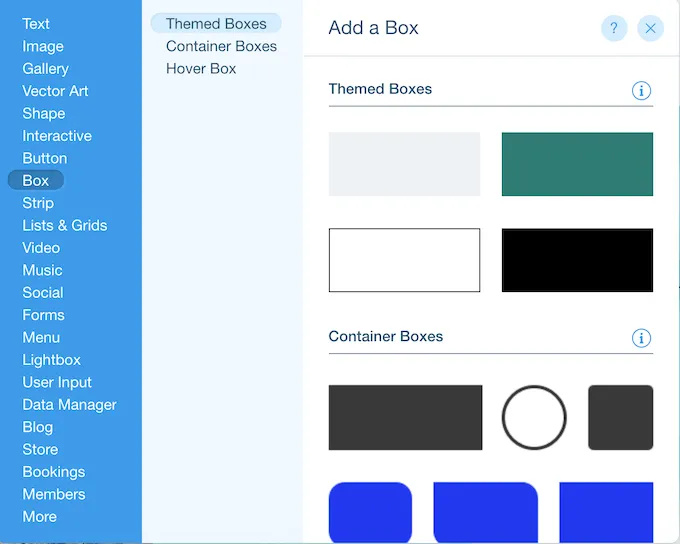 The benefit to this amount of creative control is that you can drag an element pretty much anywhere on the page and arrange your site how you want. The downside is that elements do not auto-correct themselves.
For example, if you create a column of different elements but move something above them, they will automatically move down to make room. However, if you delete that element, the others won't move to fill in the space—you'll have to do that manually.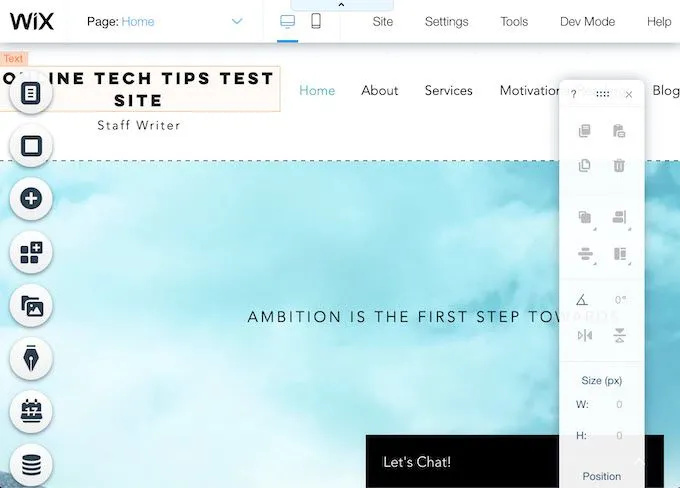 Squarespace, on the other hand, does not provide users with as much creative freedom. Its web builder is more rigid. You choose a template to start from and make changes to that template.
While it may frustrate someone that wants to design a website from scratch, Squarespace is ideal for someone that wants a good-looking website that they can essentially plug their own information into and hit the ground running.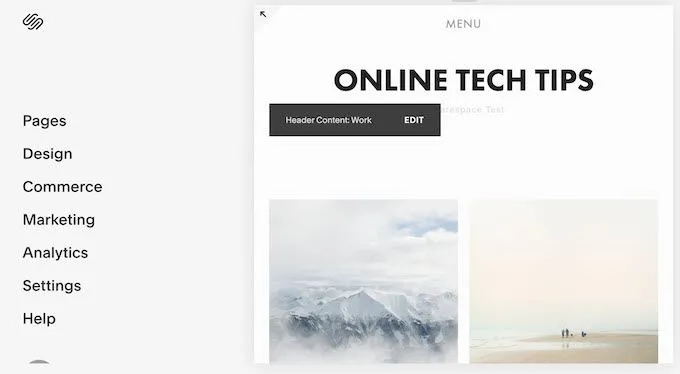 Themes & Templates
If aesthetics are not your strong suit, a list of themes (sometimes called templates) can be a huge boon for designing a website. Just pick one and modify it to fit your needs.
Themes are also one area where Wix and Squarespace differ dramatically.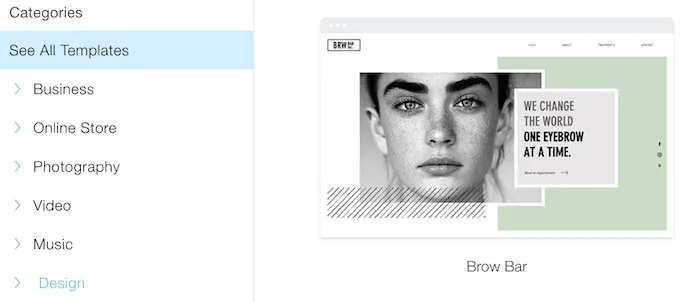 Wix has more than 600 different themes to choose from in a variety of different categories, including Business, Restaurants & Food, and Creative Arts. Decide which category your site will fall into and search through those themes; only search the other categories if you find nothing to your liking. There are almost too many to choose from.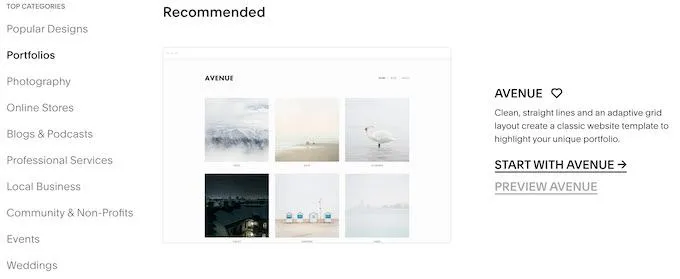 Squarespace does not have nearly as many themes—there are somewhere between 60 and 100 different options to choose from. However, each theme is carefully chosen and curated for inclusion in the web builder. Their themes have a modern, sophisticated feel and go hand-in-hand with Squarespace's editing tools.
The Better Option
In truth, neither Wix or Squarespace is really better. While Wix does have a free option (versus Squarespace's 14-day trial), the most powerful features are locked behind premium subscriptions. The decision really comes down to what your intended use for a website is and how comfortable you feel designing one.
Are you a small business owner that needs an attractive, inviting website but you have little to no web design experience? Then use Squarespace. The time you save with their simple, intuitive editor will balance out the higher costs you pay month-to-month to use the service.
Are you an experienced designer that wants to create a personal site or a portfolio page? Then go with Wix. Its drag-and-drop editor makes it easy to layout a website, and the vast number of elements and themes give you the creative freedom you need to bring your vision to fruition.
Alternatively, if neither of these services delivers quite what you're looking for, consider these other options:
ENJOY & HAPPY LEARNING!