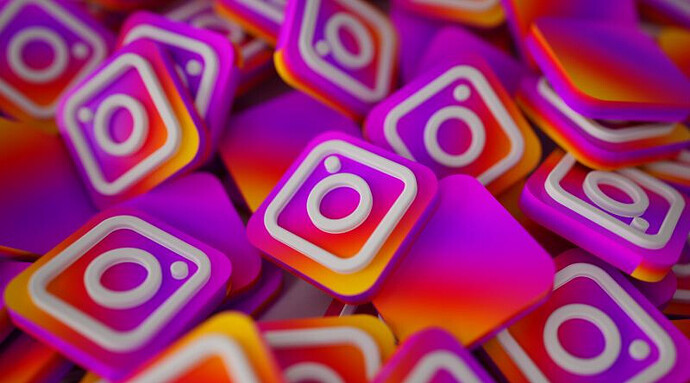 Instagram quickly outgrew its first impression as a fun social media website into an all-out marketing war for brands and influencers. They are fighting to drive profitable traffic to their landing pages, growing conversions and building an engaged audience. People think that if they buy Instagram followers they will get famous in no time but they can't be more wrong.
You can not become an Instagram influencer overnight, it takes months or years of hard work to gain popularity on Instagram. But here are 5 tips that will help you out to become more popular on Instagram and that too without spending a single penny. If you would like to get real and free followers for your Instagram, try GetInsta. It will help you a lot.
Keep posting consistently
It is rightly said that "Consistency is the key to success" and it holds true even for an Instagram user. Inconsistency is the biggest turn off resulting in a decline in follower count for your account. You can easily combat this by keeping a regular posting schedule and sticking to it. If in case you are busy somewhere or need time to finish your post you can put on an Instagram story apologizing to your users for the delay or you can inform them beforehand.
If you are wondering how you are going to remember to publish the posts at the proper time then you can make use of the various scheduling and alerting apps or editorial calendars that will make sure you have a proper schedule and plan for posting content for the upcoming months.
Engage with your audience
It can't be stressed enough that engaging with your audience is the best way to gain popularity on Instagram. Nobody likes coming to an inactive page that doesn't respond back to its followers. Replying to their texts, liking or pinning your favourite comments and tagging them in your Instagram stories will make them feel acknowledged and help you get respect and positive reputation from your followers.
Engaging with your followers will help you understand them better which makes it easier for you to post something to their liking and get more likes as well as followers. If you feel overwhelmed by the number of comments, messages and tags you receive then you can hire a small team to handle all that for you.
Use hashtags properly
If you are planning on increasing your reach to a global level and rake in tons of followers then hashtags are your best bet. Search for trending hashtags that are relevant to your posts. Instagram allows you to apply 30 hashtags at once, but it's not a good idea to apply that many to your post as it might seem like hashtag spamming or stuffing. The optimal amount of hashtags on a single post is eight to ten, anything less than that will result in lesser discoverability.
There are several tools that will help you in searching for trending hashtags, you can use them to get the best hashtags for your post. If you plan on creating your brand then you can start by finding hashtags that are not too populated and include them in your posts with other trending hashtags. Using hashtags properly will help you get to your target audience quickly and that too without costing even a single penny.
Collaborate with others
Influencers and brands often collaborate with one another to get more views and likes on their posts. Collaborating is the easiest way to gain more followers for both the parties as it introduces you to your partner's audience and vice versa. You can feature on your partner's account in the form of a story or a post and he/she can do the same with you.
You may also ask other brands and influencers for a shout out to help you reach your goal. For best results, ask someone who is more famous than you as it will give your account a significant boost in terms of followers, likes and views. Last but not the least get someone who has the same target audience as you otherwise you will be wasting your as well as your their time.
Avoid fake followers and likes
There's a significant difference between legitimate followers and fake followers. Buying Instagram followers may seem tempting but it has a lot of negative impacts associated with it. If new users come to an inactive Instagram account with tens of thousands of followers, it will make that account lose face.
These purchased inactive followers are "dead" which means they won't comment, like, or view your post and sooner or later will get deleted by Instagram. While legitimate followers will view, like, comment, and share your content helping you get more followers. There are a number of ways to gain Instagram likes and followers but buying them is never a good idea.
After reading these tips you are now ready to optimize your Instagram account and gain more followers to become a successful Instagram influencer by devoting some time to improve the quality and consistency of your posts and engaging more with your audience. You may want to try GetInsta to get 1000 free Instagram followers in trial.
Happy learning!
Also do check this gem guide: