Udeler
A cross platform application for downloading Udemy Courses
How to use Udeler Authenticator? If not using direct in app login feature
Install the extension from here
After installing/enabling the extension, open udeler desktop app, you will see a new anonymous icon on the login page. Click the icon and it will start to listen for any login requests from your chrome web browser.
Open Udemy website on your chrome web browser and simply login to your account. Udeler app will detect the login and will let you in. If you are already logged in to Udemy, you can simply visit the website and it will still detect your account.
udemy-dl
A cross-platform python based utility to download courses from udemy for personal offline use.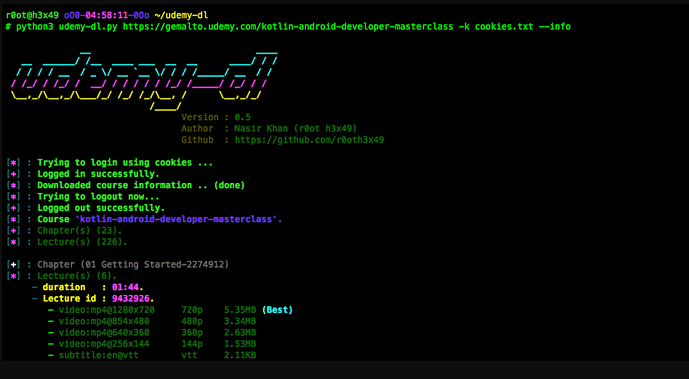 How to login with cookie
Command to run script
python udemy-dl.py https://www.udemy.com/course/oracle-java-certification-shortest-way-to-crack-oca-1z0-808/ -k access_token.txt
Disclaimer

This post is provided to help you and for personal use only. Sharing the content of your subscribed materials and the other purchased content is strictly prohibited under 1Hack Terms of Use.

By using this provided material the website 1Hack.us is not responsible for any law infringement caused by the users of this material.