Twitch Streamer List (Front + Backend)
Hey me and a friend created together a Twitch Streaming List that works with Nodejs and a cache.json file to prevent to many requests.
It works with the new API from Twitch and you can insert your own streamer / list into the config files.
I never found a working one thats why we created this.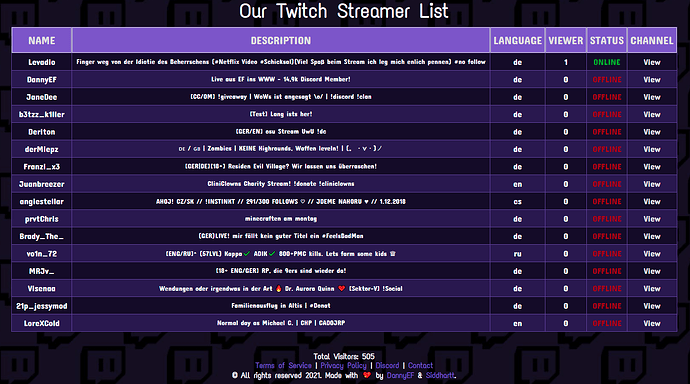 Frontend
Backend
Enjoy!