The first thing you see while turning on your computer is the windows 10 login screen, where you got to put your password before you can login & it has the same default windows background that most users don't like. In this post i will show you a way by which you can change the background image of the login screen.
Instructions:
First of all, download the application named Windows 10 Logon background changer from Mega.nz Mirror
Extract it from the archive & double click on "W10 BG Logon Changer.exe", then grant UAC access (press YES when prompted)
Accept terms by clicking "YES" then wait for the main window.
Now, click on "Edit background" from the top & you will see bunch of options in right.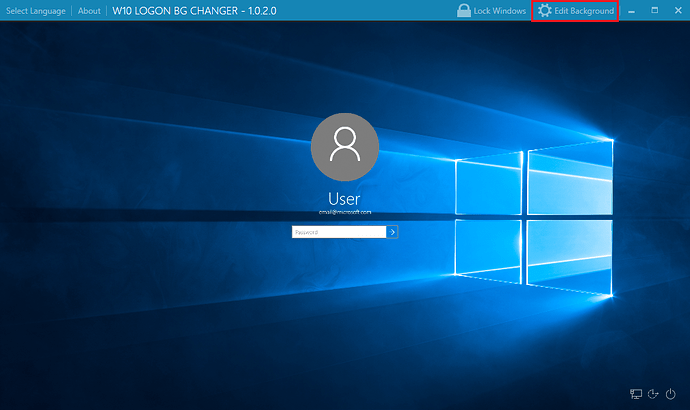 Click on the browse button & select image file that you want to use.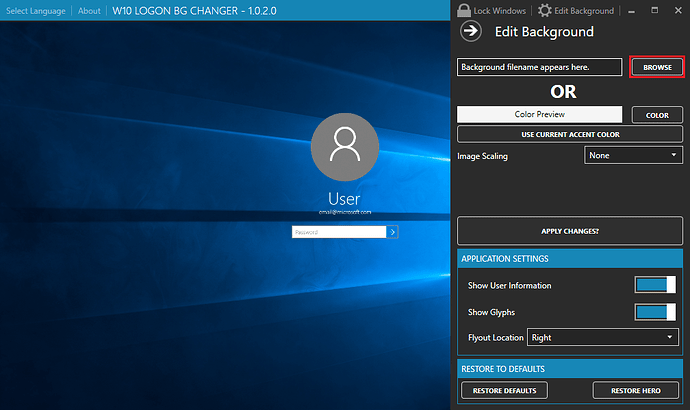 Once selected, click on "APPLY CHANGES" button.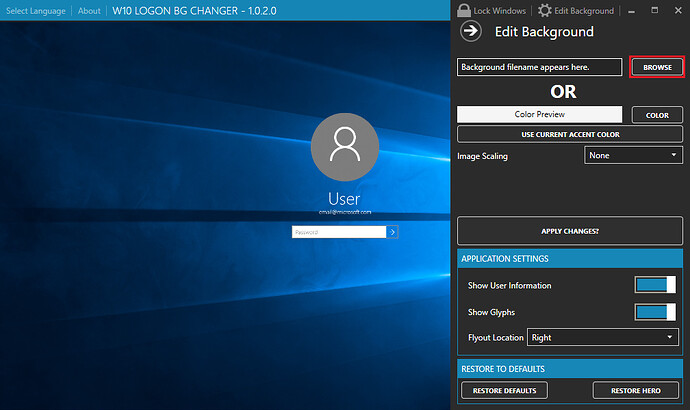 That's it, your logon background will be changed.
Final Notes: If you don't want a image as your background, then you can use a solid color to appear in the place of the background. Interact with color settings from the program & apply the changes according to your needs.