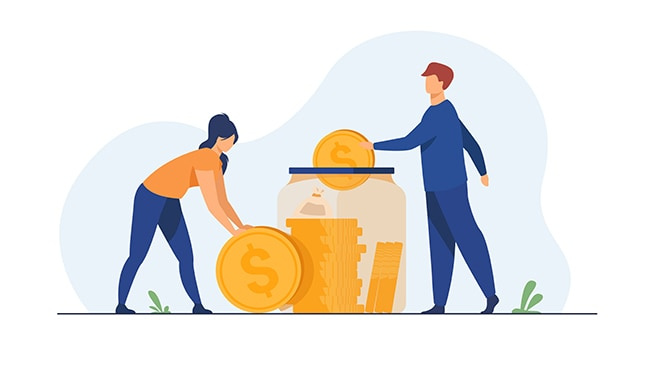 Doubtless, every student wants to make money while studying. Unfortunately, they are short in time due to a large number of college classes and homework. Therefore, a lot of teenagers are looking for a way to make money online after classes.
A perfect job for a university student has to be flexible and shouldn't require a high education diploma. Scroll down and find the top five ways to ways to earn money that correspond to the mentioned requirements.
Become a Freelancer
It is the easiest way to get money on the Internet. Just sign up on a freelance platform, complete orders, and get money online. Find what you're good at and use your skills to get income.
Ghostwriting
Can you do my college homework? If you hear this question frequently, consider becoming a homework helper or a ghostwriter. Set up an account on the iWriting, BloggingPro, or any other platforms for writers and start creating top-notch papers online. Also, it is a great way to improve your writing skills and start a content creation specialist career.
Web Development
Are you a tech-savvy student who knows how to install a content management system, set up a server, and update the coding to customize a website? If so, you can start helping people to launch low-budget websites as a freelancer. Specify your skills into a personal account at Freelancer.com, the best freelance platform for web-developers and get orders from people who want to enlarge their online presence but don't know where to start.
Image and Video Editing
If you are familiar with Photoshop or Adobe Premiere Pro software, sign up on Upwork. This one is the best platform for designers. Complete your profile, surf all the jobs available, and offer your services. Do not forget to specify all the requirements before starting a project. It will help you to avoid any possible misunderstanding and a large number of revisions.
Data Entry
Can you spend a lot of hours staying focused on a particular task? Try to make money by completing data entry jobs. It is easy and doesn't require specific skills. Bring your laptop and help clients to arrange a large amount of data manually. The best platform for getting data entry tasks is Fiverr.
Start Teaching Online
The distance learning niche grows extremely fast these days. Do not miss a chance to earn money by sharing your skills on the Internet. There is no need to have a certificate to become an online tutor.
Just grab your laptop with stable access to the Internet and start teaching online. Mainly, there are a few ways to make money as a distance tutor. You can run one-a-one sessions or sell video courses.
Live Lessons
This way of online education is popular among those students who experience problems doing their homework and need assistance in live time. For instance, if a student says – "can you do my math homework for me?" during a live session, try to explain how to solve math tasks with no assistance. Therefore a student will be able to all the homework with no help from aside.
Also, live lessons are popular among international students who want to gain their pronunciation by practicing with native speakers.
Pre-Recorded Videos
The Internet brings the ability to create video tutorials and sell them online. There is no need to develop a website to sell video-lessons. Set up a tutor's account on one of the most popular platforms for remote education and start selling your videos online.
Run Blog
Do you like sharing your thought online or create engaging content that collects a lot of likes and shares? Start a blog and earn money online with ease.
Social Media
If you like taking alluring shots and share them online, consider using Instagram. In case you want to create blog posts, Facebook will be a perfect place for you. When your public profile gathers a lot of followers, you can start making money by publishing promoted posts.
YouTube and Twitch
Influencers who run video blogs or create engaging videos use YouTube. It is a free video-hosting that have a partner program that allows earning money for views. If you like running live-streams, Twitch will be the best place. Also, it brings the ability to collect donations from viewers.
Take Surveys Online
Marketing companies always run sociological campaigns to analyze the popularity of particular products and check the effectiveness of marketing strategies. To engage users to spend their time answering questions, they offer rewards. Therefore, if you're not afraid that marketing corporations will store and use your personal information, this may become a great way to earn money online.
Create E-Store
Do you want to launch an online business while studying at college? Consider creating an e-commerce website and sell products online. It is easy to launch a site by using ready-to-run website templates with backend content management systems.
If you don't want to hassle with inventory and product delivery, use the dropshipping business model. Consequently, you will need to launch a website, drive traffic, and accept payments online. A third-party company will take care of everything else for you.
Final Recommendation
I hope that this post on how to make money on the Internet was helpful for you. If you want to make money online, select a way that matches your interests the most. If you turn your hobby into a job, you will achieve great results and earn a lot of money.
Happy Learning!