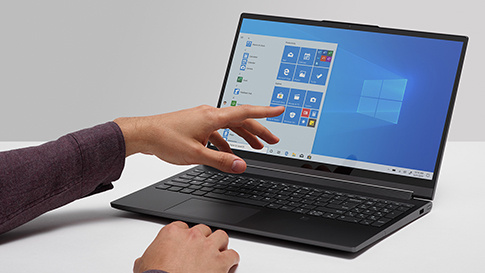 Windows 10 is more powerful, Faster and secure compared to the previous OS. And with regular updates, Microsoft add new features, security improvements and bug fixes. But sometimes due to compatibility issues, bugs, malware and viruses, and even failing hardware Slow down the performance. Especially after Windows 10 1903 upgrade, a number of users report Laptop freezes , Stuck not responding at startup. If you are also struggling from this problem, If your PC is running slow , use these tips to help speed up and increase the performance of Windows 10.
Contents:-
1 Optimize Windows for better performance
1.1 Disable programs that run on startup
1.2 Disable Unwanted Startup Services
1.3 Disable visual effects
1.4 Kill bloatware
1.5 Run Disk Cleanup
1.6 Turn on Windows 10 Fast Startup Feature
1.7 Disable Background Apps
1.8 Disable Search Indexing
1.9 Adjust Virtual Memory
1.10 Launch the Windows troubleshooter
1.11 Update Drivers Regularly
2 Switch to High performance power plan
3 Repair system files
3.1 Upgrade to a faster drive
Optimize Windows for better performance
If you want a quick boost in Windows 10 performance, try cleaning Windows 10 junk, Tweak system settings, and stop unwanted startup services. It can create a noticeable difference in windows speed.
Install and run third party free system optimizer like Ccleaner to clean junk, cache and fix registry problem with one click.
Perform a full system scan with latest updated antivirus software.
Also, make sure your PC have latest updates installed, or you can check for updates from windows settings, Update & Security.
5 Tweaks to fix Slow Boot Times in Windows 10 (Updated 2020)
One of the most frustrating Windows issues is slow startup. Especially after a recent update number of users report, Windows 10 boot time and startup is extremely slow. Few others report the system stuck on a black screen with the loading animation dots for a long time. And this is mostly because you have installed too many apps, System files get corrupted, Updates not installed correctly or you have installed an update bug. Here we have listed simple tweaks apply to Dramatically Cut Your Windows 10 PC's Boot Time speed up the start time
Contents:-
1 Slow boot problem on Windows 10
1.1 Disable startup program
1.2 Disable Fast Boot
1.3 Adjust Virtual Memory Settings
1.4 Install the latest updates
1.5 Update Graphics Drivers
1.6 Remove Bloatware
1.7 Cut down the boot time
1.8 Run system file checker
Fix High CPU, 100% Disk Usage Windows 10 May 2019 update (7 working solutions)
Recently Microsoft Rolled out Windows 10 May 2019 Update for Everyone with lots of new Features And Security improvements. Compatible Devices Get Upgrade To Windows 10 version 1903 Automatically, Or you can manually upgrade using Official Upgrade Assistant Tool, Media Creation Tool Or ISO File. Overall the Upgrade Process is smooth, But Some Users having Some Bugs, issues. After Upgrade To May 2019 update number of users report High CPU, 100% Disk Usage, Windows Not responding, Freezes At Startup.
Contents:-
1 Fix High CPU or Disk Usage on Windows 10
1.1 Check For Virus Malware Infection
1.2 Disable Superfetch, BITS, Windows Search Service
1.3 Reset Paging file (Virtual memory option)
1.4 Check System File Corruption
1.5 Repair Disk Drive Errors
1.6 Disable Message Signaled Interrupt (MSI) Mode in the Registry
1.7 Tweak Windows Registry
1.8 Some Other Solutions
Source: windows101tricks
Happy learning folks