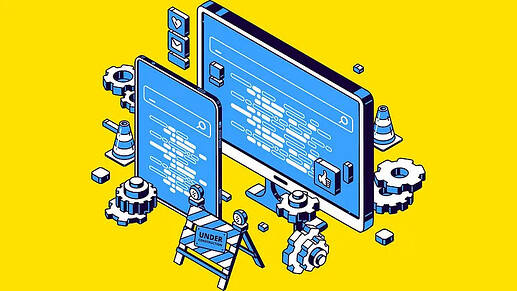 Super Useful Websites That You Might Probably Never Heard

These websites will help you get the most out of your online presence, from automating anything online to online form templates. So whether you're looking to improve your online business or find an answer to a complex life question, check them out!
Axiom.ai
On axiom.ai, there are bots to automate anything on the internet. Browser automation is a great way to save time and get things done faster.
The bots on this site can automate virtually anything you want, including web browsing, emailing, and even social media posting. There's no need to write any code — all you need is an internet connection and the ability to use simple commands.
Caffeine Informer
If you're looking for a quick way to determine the caffeine content of different foods and drinks, then you can use Caffeine Informer. This website contains caffeine information for over 4,000 items, including food, drinks, supplements, and more. Enter the item you're looking for into the search bar, and the site will provide detailed information on how much caffeine is in that particular product.
This website is an excellent resource if you're trying to stay healthy and aware of caffeine intake. By knowing what foods and drinks contain high levels of caffeine, you can make smarter decisions regarding how much coffee or other caffeinated products you consume.
Jotform
Jotform is a site that has over 10,000 free online form templates for whatever you want. These templates can create everything from simple surveys to more complex applications.
One of the benefits of using form templates is that you can save a lot of time by not having to design and create each form from scratch. Click on the template you want to use, fill out the required information, and hit submit. That's it! You won't waste time figuring out how to manually format or customize your forms.
Another great thing about Jotform is that it's straightforward to use. Whether you are new to online forms or need a quick reference, this website has everything you need.
Open Peeps
Open Peeps is a resource that provides high-quality, free illustrations for personal and commercial use. All illustrations are made by hand using a variety of mediums, including pencil, ink, watercolor, and digital painting.
This library will be helpful for artists of all levels and styles and anyone who wants to create beautiful drawings without having to pay fees or buy expensive software. Plus, since all the illustrations are free to use, you can share them with your friends without worrying about copyright issues.
The Colors of Motion
The Colors of Motion is a website that lets you view the color palette of your favorite movies. It uses a method called "Feature extraction," which extracts specific visual features from images and then uses machine learning to recognize patterns.
This website is an excellent way for movie fans to learn more about the colors used in different films. It can also be helpful for people who work in the creative industries, as it allows them to understand better how different colors affect mood and feelings.
The Scale of the Universe 2
The Scale of the Universe 2 is a website that allows you to explore the size and scale of things in the universe. It has multiple sections, each focusing on a specific topic, like how big the universe is or how many planets are in it. You can also explore different types of galaxies, stars, and planets.
This website is an excellent way for kids to learn about the vastness of space and the number of different things in it. It's also an excellent resource for adults who want to learn more about astronomy or astrophysics.
ENJOY & HAPPY LEARNING!
Appreciate the share & feedback! don't be cheap!