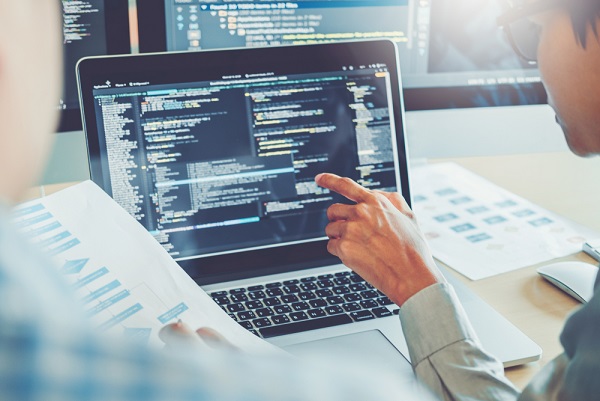 The tech jobs marketplace at Hired.com crunched their data on more than 400,000 interview requests and job offers over the last year to produce their annual "State of Software Engineers" report. Among its surprising insights: software engineers with more than 10 years of experience get 20% fewere interview requests than engineers with 4 to 10 years of experience.
Other insights: Demand for AR/VR talent is up by 1400%, mirroring blockchain's 517% demand growth last year… In large U.S. tech hubs AR/VR engineer salaries range from $135k - $150k… 46% of software engineers rank AR/VR as one of the top 3 technologies they'd like to learn in 2020… If you work in AR/VR, you may want to move to San Francisco, where they pay $150k/year on average.
The next-highest growth in demand came for "gaming engineers" and "computer vision engineers" – with both positions seeing a 146% increase in demand over 2018. The next-highest demand growth was for "search engineers" (increasing 137%) and for "machine learning engineers" (increasing 89%). Demand for "blockchain engineers" increased by just 9%.
But they also report that demand for frontend and backend engineers "grew steadily by 17%, which shows that all companies – not just Silicon Valley tech giants – are evolving into being tech companies…" The worldwide process of digital transformation, while something of a buzzword, reflects a critical truth: every company is now a technology company. Whether the company is Bank of America, Alaska Airlines, Sainsbury's, or Tesla, investment in top software engineering talent isn't a future ambition, it's a matter of survival.
And the #1 most-desired coding skill was Go (for the second year in a row), "garnering an average of 9.2 interview requests for every Go-skilled candidate…" But there may be a larger trend. All told, the number of interview requests across all languages remained nearly constant year-over-year, with only minor fluctuations in average requests, and zero change in how each language ranked against others. This could suggest that supply for these skills has not yet caught up with demand…
According to Robert Half, 67% of IT managers plan to expand their teams in areas such as security, cloud computing and business intelligence, but 89% reported challenges in recruiting that talent. Those challenges in hiring are even greater for roles related to machine learning, artificial intelligence, and blockchain.
Their analysis concludes the most in-demand programming languages are Go, Scala, Ruby, TypeScript, Kotlin, Objective C, JavaScript, Swift, PHP, Java, HTML, and then Python – though Python, JavaScript, and Java are engineers' favorite coding languages, "largely because of their useful and well-maintained libraries and packages…"
"Ruby, PHP and Objective C are ranked the least favorite (and least fun) languages for software engineers."