Brother, how can I upload a movie to YouTube without any copyright?
Bollywood, Hollywood any movie or video clips or WWE Match upload on YouTube without copyright cilm action.
Please Help Me, Share Secret Tricks.
Long lecture, but worth reading it, this will change your mind toward YouTube as earning platform for sure
There was this one youtuber who pretended to play a ufc game on station and fooled youtube by streaming the whole ufc fight night pay per view show on his channel just to avoid getting copyrighted, but later he got caught and lost his 15k+ subs channel.
Also, there are youtubers who still uploads recorded UFC Fight Nights, WWE or any hyped live event by cropping the video and disabling the sound and making bit blurry and make it live for sometime, like say for few hours and later they delete the video from their channel, and they still exists, I have personally seen them and they've got pretty good subs base, but the moral of the story is…
Even if you manage to come up with an working idea regarding illegal material streaming freely on YouTube Algorithm based streaming platform, it will get BUSTED in little time frame, YouTube is getting stronger as the day passes by with their technology of getting copyrighted video down asap, each and every idea is getting failed in very little time, so don't waste your time in thinking to spoof YouTube!
make a good legit legal channel with easy niche, like vlogging, exploring something which no one did, budget making guides… etc, these niches are less expensive yet doable and YouTube is encouraging people to come up and upload unique content on their platform!
My opinion regarding YouTube as earning platform is little tricky! Why people fail to earn on YouTube and leaves on early stage! I'll tell you why!
Point no 1: YouTube is no more an earning platform for newcomers, but it is still for large viewership channels.

Point no 2: They are only depended on YouTube ads for earning scope and later it turns out bad and they just leave with negative thoughts.
In my opinion you can have a living on YouTube if you play it smart!
Firstly, don't jump into YouTube if you are not an content creator, by that I meant, you should know how to produce good content and engage visitors to make them think your channel is some kinda brand that they can have faith on and once you get succeed in turning some leap of faiths into some good amount of subscribers, then you can unload your guns to them efficiently!

Create products and promote them on your channel itself, the product should be relevant enough for someone to buy, you cannot successfully sell a baby product on your bodybuilding channel, but you can sell protein powder!

If you are not good enough to create your own product then you can also sell others' products as an affiliate marketer.
Test-market your products.
YouTube is an amazing resource for market research – you can soon discover whether your brilliant, innovative idea is likely to be profitable.
For example, if you've got an idea for a product, but need funding, create some videos before you create a Kickstarter.com campaign. The views and comments on your videos will tell you whether your idea is viable in its present form. The YouTube audience can even help you to make it viable, so that your efforts to get funding are successful.
Build your brand using YouTube.
As marketing guru Tom Peters pointed out way back in 1997, you're a brand, and you have power. YouTube helps you to amplify YOU.
Whatever you're doing, and whatever your job, YouTube can help you to become known for your strengths, and make money. Even if you have no clear idea on how you could make money on YouTube, get started creating videos about your interests.
You may just stumble across a gold mine… just as the people who turned their pets into stars have done.
Turn your child or pet into a star (and make money). It's FUNNY, but people are buying this shitt!
Two cats, Lil Bub and Grumpy Cat, started out on YouTube, and have become worldwide stars, with book deals.
▲ Grumpy Cat and Lil Bub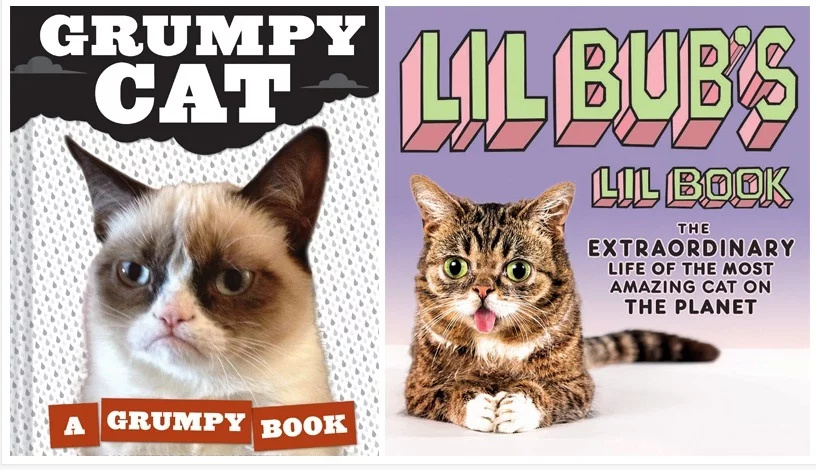 "You do not have to be a singer to become a YouTube star. If you are lucky, you could shoot a video of your child, pet, or a double rainbow that strikes a chord and goes viral."
Crowdfunding
Crowdfunding is becoming more and more common with the introduction of Kickstarter and Indiegogo. It could be a great source of money if you have a great idea for a media project on YouTube. Not only does it generate your initial fund, it also contributes to establish audience and revenue for your project in the future.
For example, famous YouTube channel Corridor Digital uses Patreon as a way to fund their videos or movie projects, with return of special perks for these supporters.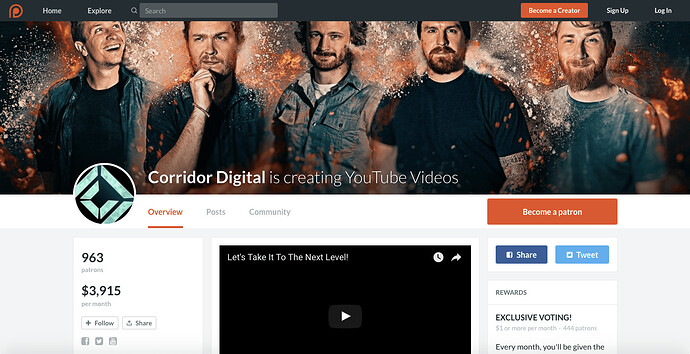 Seek sponsorship
Lots of company nowadays provide sponsorship to YouTube channels for direct advertisement. A common source would be Audible from Amazon which frequently sponsor knowledge-giving show such as Vsauce and Veritasium. The good thing about it is that you can directly receive the sponsored amount rather than splitting it with YouTube.
To reach for a sponsorship you might need to work on a detail proposal about the things you are able to provide. Make sure you know well about your audience and the brand you are approaching.
Promotion in exchange for products
You need good camera for your YouTube Videos, look for sony email them, that you will promote thrice their company products in a month in exchange of an camera!

Paid sponsorships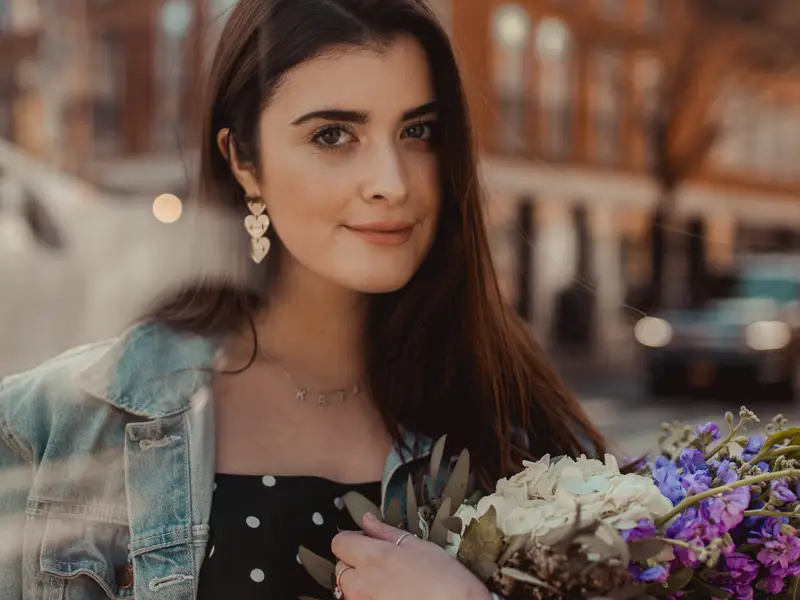 Bellotte, a social-media influencer and YouTube creator, started her online business when she was 14 years old on the floor of her parents' bathroom.
Now nine years later, she runs a popular Instagram page with 170,000 followers, a YouTube channel, and a podcast.
Bellotte earns the bulk of her revenue by promoting brands and products on Instagram. She doesn't reach out to brands directly, she said. Instead, most sponsorship opportunities come from the brand emailing her or from her manager, Matter Media Group.
The brand either says what it wants and how much it's looking to pay, or it pitches a concept. Bellotte and her manager then send back a proposal and cost.
On average, Bellotte earns between $2,400 and $5,000 for a sponsored Instagram post, she said. For an Instagram Story slide, she asks for $500 per frame.
Bellotte and her YouTube manager set a rate depending on the "sponsorship package." A package typically includes one Instagram post, a story, and sometimes a 30- to 60-second mention in a YouTube video, she said.
Be creative
Quality content is always the key to attract viewers. And to have high quality content you can never be lack of creativity.
The internet is changing so fast that a trend can come and go within a week. New ways for you to gain extra revenue could pop up without you noticing.
So be creative with your use of resources. Always explore new ways and ideas for production and you may have unexpected returns.
Lastly, check out these topics. many topics covered many things especially by Chief @SaM
Check here Youtube solved topics https://onehack.us/search?expanded=true&q=Youtube%20%23solved-section

Youtube Tricks & tips: https://onehack.us/search?expanded=true&q=Youtube%20Tricks
Good luck mate, happy leaning