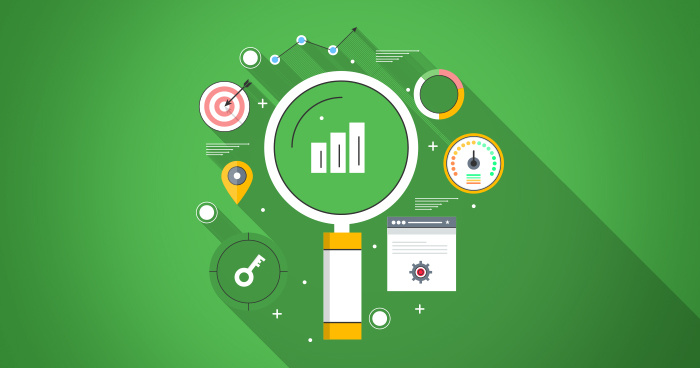 Auditing a website is not a joke. It requires a lot of time and resources to work day in and day out. It demands a keen eye to detail as the auditor has to go through over hundreds of pages. For this sole purpose, I always seek for the best tools that SEO auditors use to make the auditing work much easier.
A lot of tools are now available in the market that make the work of SEO auditors much easier. Auditors do not need to spend much time doing manual checks on every web page. Today, you can easily find hundreds of different websites that have audit tools that help you identify the problems with your website.
However, it is important to note that using website auditing tools alone is not going to help you identify the problems in your system. You need to complement a professional auditing team to ensure that the results are up to the mark.
Wait, are you thinking about Google for searching the best website audit tools? I suggest you should not waste your time doing that as I have compiled a list of some of the best website SEO audit tools from all over the Internet.
1. Ahrefs Site Audit
Ahrefs Site Audit is like a mini lab to examine your site's health. The system can recognize 110+ technical issues, from critical errors to less-pressing matters. Whatever there is to harm your website's rankings (broken links, redirects, images or entire CSS and JavaScript files), you'll quickly find and fix it.
When you see an issue that's totally unclear to you, there's no need to Google it. You can check Ahrefs' dashboard to understand what's wrong and how to make it right. Quite convenient! What also makes Site Audit convenient is that there's no clunky software to install – this is a cloud-based tool.
It all depends on your website size, but in total website scanning goes quite fast. Since Ahrefs can crawl JavaScript pages besides HTML, no page will remain unchecked, and you'll get a full picture of your site's health.
2. Screaming Frog
If you are looking to analyse your complete website at once, on your desktop, then Screaming Frog is one of the best choice. Although, not entirely an audit tool but more like a crawling tool, Screaming Frog crawls your website and presents to you all the possible SEO problems with your website. It acts as a complete site auditing tool that reports on over 30 specific parameters: meta descriptions, outlinks, response time, anchor text, security, etc.
Screaming Frog is the right tool to use if you have up to 500 pages. The tool returns with reports of over 30 metrics, including meta descriptions, outlinks, response time, security, and anchor text, etc.
3. Seomator
Seomator is an online SEO Audit tool crawls a website and provides a comprehensive analysis Report you can export and download in a white-label PDF detailing the problems, scores, and fixes to on-page and off-page SEO performance.
If you want to get a quick analysis of your website than Seomator is exactly what you need. It is the best Embedded SEO Audit tool you can use to force your sales up by getting new leads. Also, Seomator has SEO Monitoring Alerts options that perform auto-schedule crawling tasks and give you an opportunity to track any changes in a website's SEO life continually.
Furthermore, using Seomator Domain Comparison tool, you can easily compare two competitors' websites in 10 minutes and be able to offer one of them a quick decision about SEO improvements.
4. SE Ranking Website Audit
SE Ranking is one of the best tools that will not only help you identify the errors but will also help you to prepare a list of task that your content, web development, and designers can look into. The tool crawls your website and comes back with more than 70 parameters like domain overview, pages, meta, content, images and links analysis, and mobile optimization.
What sets this apart from other tools is that it groups all the errors in one report, with easy-to-understand tips. Once the analysis are done, you can save the reports in PDF format for future use.
5. Seoptimer
Seoptimer is a free website auditing tool that not only reports your website critical errors but also recommends ways to improve your search ranking based on the evaluation. You can easily download the chrome extension and start working through your website pages one at a time.
6. Marketing Grader
Founded by HubSpot, Marketing Grader is a web-based tool that gives you a summary of your website with the option to expand on each point. It is a rather complex tool to use because it gives back a lot of overwhelming information and data to process.
Marketing Grader overlooks your social media pages, blog, website, mobile website, SEO, and lead generation to give you a better understanding of your website statistics. It is perfect for advanced SEO professionals who like to get into the details of where the website actually stands based on the content and links.
7. SiteAnalyzer
With a free 14-day trial, SiteAnalyzer is a great SEO audit tool. This tool brings you a report based on 50 parameters, which helps you identify your problem areas and fix all your technical SEO mistakes.
SiteAnalyzer gives you an in-depth analysis of your website with a global score on accessibility, design, networking, texts, and multimedia etc.
8. MySiteAuditor
MySiteAuditor is one of my most favourite website SEO audit tools. This tool is suited for larger SEO agencies and can be integrated into the website to help you generate more leads. MySiteAuditor is one of those tools that is directly compatible with the Google's ranking algorithm.
Unlike other tools, MySiteAuditor identifies specific website pages for target keywords.The results can then be downloaded in PDF format or can be sent via an email for making routine strategies.
9. Google Search Console
Google Search Console is the best tool to use if you are beginning your SEO career. This tool is free to use, which provides fair amount of insights and gives a summary of things that are important to note, such as broken links, page load speed, indexed web pages, HTML markups, etc. You can also identify your position of website, like the number of clicks in SERP result and the number of impressions as well.
It lacks in providing a complete picture for your website and that is a major drawback. Nonetheless, it is a great tool for an initial analysis of your website.
10. Whatagraph – SEO Report Sample
Whatagraph SEO reporting template makes SEO performance assessment a breeze – especially for marketing agencies. This tool integrates Whatagraph with essential SEO tools such as Google Search Console, Google Analytics, SEMRush and many more to pull valuable metrics into one comprehensive marketing report.
It delivers in-depth insights to your clients in just a few clicks. Track and present website total organic traffic, clicks, impressions, CTR, link building stats, and more. With the help of this tool, you can visualize the data based on your own preference with lists, tables, charts, images, and comments.
With Whatagraph and the available integrations, you can conduct competitor SEO analysis and get yourself familiarize with competitors' activities. Set priorities in which areas you need to focus the most. Analyze historical trends to see how your organic traffic has been growing over time versus your competitors and make weighed predictions for the future.
11. SEO Report Card
If you are looking to get a quick analysis of your website, then SEO Report Card is one of the best tool to audit your website.The tool is quite visual in presentation and is swift in workings as well. This tool audits the website-based on the following categories, such as rank analysis, link building, on-site analysis, metrics, and current Indexing etc.
12. Moz Crawl Test
Moz Crawl Test is another synonymous tool with SEO and website auditing. Moz has its own website crawler that helps webmasters to identify critical issues with the website, status codes of HTTP, and other useful SEO data for website audit. This tool also helps you to figure out the duplicate content on your website, errors that are present in the title tag, redirects of the server, and other important factors that affect the crawlability and indexability of your website.
13. DeepCrawl
DeepCrawl provides in-depth reports and and crawls millions of web pages. It is one of the best tools to use if you run large marketing projects. It also returns you reports about your competitors-based on the site structure, content, and social media marketing.
DeepCrawl also provides you the option to auto-schedule crawling tasks and allows you to customize your crawls, like set the metrics for content, web page load time, links, titles, and URL lengths, etc. In addition, DeepCrawl also allows you to manage your SEO team with ease. You can use the tool to assign tasks to your employees, create support tickets, and keep track of your website performance from time-to-time.
14. Found's SEO Audit Tool
Found's SEO Audit tool is a powerful tool for online marketers who are looking to find and solve SEO errors. You just need to enter your URL to get an instant report-based on the three main sections, i.e. technical, content issues, and external link analysis. You can then download the report in PDF format for future strategies and planning.
15. Alexa Site Audit
Alexa Audit tool is a favorite tool for site owners as it helps them to figure out and fix problems of their websites. It provides keyword suggestions and backlinks reports based on the data of Alexa. The generated report is formatted in an easy-to-read format, making it easier for the user to read and fix errors.
16. FirstSiteGuide Lookup Tool
FirstSiteGuide's Lookup tool is a completely free tool that helps you discover all important information about any website you need. It's very helpful for competitive analysis, keyword and content research, rank tracking and web monitoring – which also makes it great if you want to improve your marketing and SEO.
17. SERPSTAT Website Audit Tool
Serpstat site audit is a tool that can help you to assess and improve your technical optimization easily. This tool is suited not only for SEO specialist and agencies but also for those who are strangers to SEO. It shows types of mistakes you have on your site along with their location, and even gives brief recommendations on how to fix it. Therefore, you can run your domain through this tool and get all information you need to improve your site and rank higher as a result.
It finds all errors related to meta tags, headings, indexation, links, redirects, server parameters, HTTP, loading speed. It allows exporting your report to the spreadsheet or PDF format. Also, you can add your own logo to this report.
18. Benchmark Hero Solution
Benchmark Hero does a complete and detailed audit of your online store and provides valuable insights and actionable points through its report, showing you why your store isn't meeting your traffic or conversion goals.
100% free, it will enable you to compare your eCommerce store to thousands of large online stores and pinpoint what you can easily do to improve your store today!
Benchmark Hero works in three steps:
Step 1 – Auditing Your Site: First, the app will audit your online store, ranking it on four segments: marketing, shopping experience, trustworthiness and technical performance.
Step 2 – Benchmarking: Next, the automated store feedback app will compare and rank your site's stats against leading 7- and 8-figure eCommerce stores.
Step 3 – Action Items: Lastly, Benchmark Hero will guide you through each item and show you the immediate action you can take to instantly improve your online store and ranking.
During this automated audit process, the system will help you review and improve your customer value, recurring customer percentage and site speed, while showing you how customers see your site and how Google scans it.
19. Netpeak Spider
Netpeak Spider is a desktop tool for day-to-day SEO audit, quick search for issues, systematic analysis, and website scraping. You can analyze incoming and outgoing links, find broken links and redirects, consider indexation instructions, and escape duplicate content: Titles, Meta Descriptions, H1 Headers, full pages, etc. A tool can calculate internal PageRank to improve website linking structure and you can set custom rules to crawl either the entire website or its certain part. It shows the data of various SEO factors that might be hurting your rankings.
Feel free to use a 14-day free trial with full access to the tool.
Ready to Pick Your Best Website Audit Tool?
Adding one or a combination of these tools along with advanced analytics tool for marketing is going to allow you to closely assess your website and stand out against your competitors.
Please note that this is in no way a comprehensive list and neither is it based on any ranking factors. Additionally, remember the point I raised at the beginning, none of these tools are all-encompassing, and you need to complement these tools with the right SEO team and take the right steps for your online business. Please let me know, which tools do you use for your website audit. Thank you!
HAPPY LEARNING!