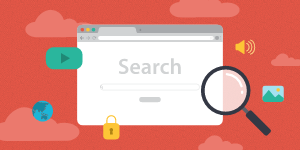 If someone asks you, off the top of your head, what search engines you use or know off, chances are you'll be naming the regulars: Google, Bing, Yahoo. The Internet however is a really big place and there are plenty more search engines out there that can cater to very specific requirements. (Writer of this post Ashutosh KS via hongkiat)
General Search Engines
We're skipping the search engines that everyone know about so you won't be seeing Google, Yahoo or Bing in this list. Here are many other alternative search engines available out there.
Regional Search Engines
Kid-Safe Search Engines
These search engines provide children with a search service that keeps out age-inappropriate materials unfit for consumption for young ages.
Social Media Search Engines
Image & Icon Search Engines
Knowledge Search Engines
Private Search Engines
DuckDuckGo – DuckDuckGo is an Internet search engine that emphasizes on protecting searchers' privacy and allows searching for web, images & videos, definitions and stocks.
Qwant – Qwant is a France-based anonymous web search engine. It claims not to track its users while providing search for web, news, images & videos and more.
Startpage – Startpage is a Google-powered yet secure and privacy-respecting search engine. It lets people search for web pages, images & videos and more.
More private search engines: Lukol, Privatelee
Metasearch Engines
More metasearch engines: WebCrawler , ZapMeta, Excite, Yippy, Qrobe
Search Engines to Search for People
Search Engines for News
Search Engines to Search Blogs
The following are search engines to search for niche blogs based on blog categories.
Other Search Engines
Also, Check here for more Search Engines
ENJOY & HAPPY LEARNING!