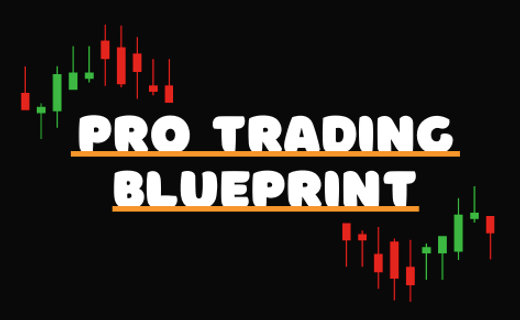 There is so much confusion in the trading industry nowadays…
And this makes it difficult to know how to trade accurately and achieve that all important goal of consistently profiting from the forex markets.
You can't just trade randomly and expect to make money because, as I'm sure you have experienced, this only results in losses and blown accounts.
Successful traders all have a clear strategy, safe risk management rules and repeatable routines that allow them to not just make money in the markets, but consistently and sustainably make money in the markets. However, most traders do not even have 1 of these things nailed down, and that is why they never make money from trading.
Instead, the majority of traders struggle and gamble with no clear strategy, entering and exiting without any rules, making emotional decisions and ultimately losing money over and over.
But you can be different…
You can become part of the small percentage of traders who do make money, all by taking action and getting that clear strategy, implementing those risk management rules and adopting those simple routines.
You're already on this page, which shows you at least have the ambition to change your trading around and become profitable. But ambition alone is not enough. Becoming a money-making trader requires action.
Are you guilty of any of these?
X Trading without stop losses or proper risk management.
X Trading without a clear strategy for entering and exiting trades.
X Jumping between trading strategies and processes.
X Emotional trading and decision making.
X Trying to 'get rich quick' and rush the trading process.
X Impatient, indisciplined decision making.
X Spending all day at the charts, only to end in a loss.
X Entering too early, getting stopped out and then the trade shooting to target.
X Consistently losing.
X Yo-yoing results, sometimes winning but also lots of losing.
At least one of these rang a bell didn't they?
Well that changes now! Once you learn and apply my trading concepts, you'll experience…

Clarity on the charts using my 1 simple trading strategy that works across all forex pairs. No more entering without clear rules, no more gambling in the markets and no more guesswork.

Low risk trading by safely and sustainably using simple risk management rules. No more blown accounts or huge losses ever again.

A step-by-step entry process, showing you exactly how and when to enter the market accurately. No more getting into trades too early and getting stopped out, just for price to then rocket to your target.

A tried and tested system, backed by statistics, that gives proven returns over time, so regardless of an individual trades result, you can be confident in the long term profitability of the process.

Sustainability in your trading growth. Any trader can have a profitable day or a profitable week, but sustainable consistency is key to earning profits from the market in the long term. This is achieved through adapting your trading to fit in with your own life, personality, wants and needs. Simple routines are set up quickly and easily.

Trading with freedom. I spend an average of 2-3 hours per day on my charts, and I teach all students to do the same. No more stressing away all day in front of your screen because less is more.

Support and guidance every day. Gone are the days of having a mentor who doesn't reply and stops caring as soon as they get your membership fee! I'm reachable at all times, and my many reviews say the same thing.
Happy learning!