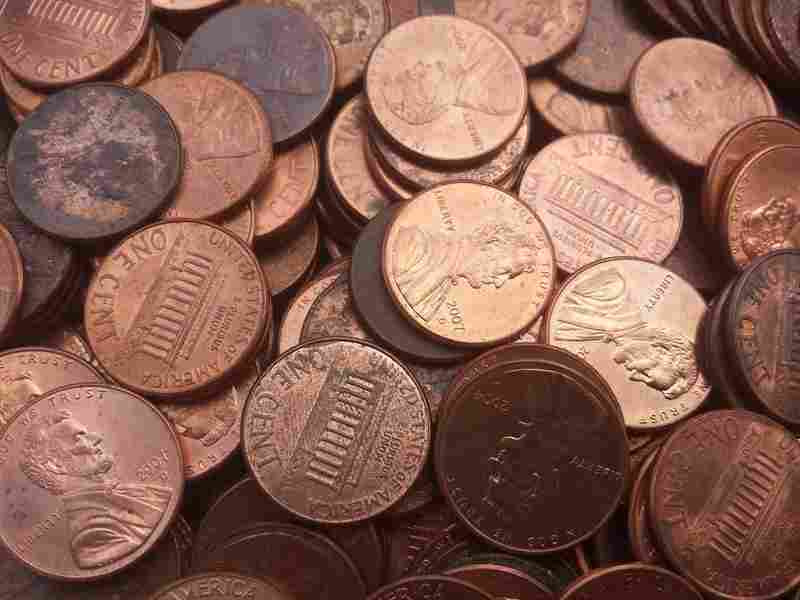 COVID-19 has constipated the economy and prompted the U.S. Mint to cut back on coin production to keep its workers safe. As NPR's Greg Rosalsky writes, this could be a rallying cry for a long-running movement that has lost steam in recent years: Kill the penny! "With the closure of the economy, the flow of coins through the economy has … kind of stopped," explained Federal Reserve Chair Jerome Powell last month. Is now the time to kill the penny? From the report:
Last year, almost 60% (PDF) of the coins that the U.S. Mint churned out were pennies. 60 percent. It made more than 7 billion (PDF) pennies. Seven billion. That's a lot of manpower that could be used toward making coins we actually need. The penny is basically worthless. Actually, it's worse than worthless. It costs the U.S. government about 2 cents (PDF) to produce every penny. Pennies aren't even worth our time. Wake Forest University economist Robert Whaples has calculated that the typical American worker earns a penny every two seconds. It takes most of us more than two seconds to fumble around with change or pick a penny off the ground, which explains why there are so many pennies on the ground. Money is supposed to be the medium of exchange, not dead weight.
For most of U.S. history, we never had a coin as worthless as the penny is now. Back in 1857, we killed the half-cent coin – which, when adjusted for inflation, was as valuable then as about 14 cents is today. And we did just fine. […] The U.S. Mint lost over $72 million (PDF) making pennies last year. But there doesn't seem to be much urgency about this because in the grand scheme of the federal budget, it's just pennies. We reached out to the U.S. Mint to discuss the coin shortage, and its representative Michael White told us that after retooling to keep its employees safe during the early part of the pandemic, the U.S. Mint has been operating at full capacity since mid-June. But depressed retail activity and reduced deposits by coin processors – like, you know, those machines at the supermarket that exchange your coins for bills – have hampered coin circulation. Since the U.S. Mint went into overdrive to end the coin shortage, White says, about 40% of the coins that it has produced have been pennies.