CANDLE
The candle is a dark web search engine. This is a very popular dark web engine everyday people use this engine to visit the .onion websites. This has already 100,000 pages.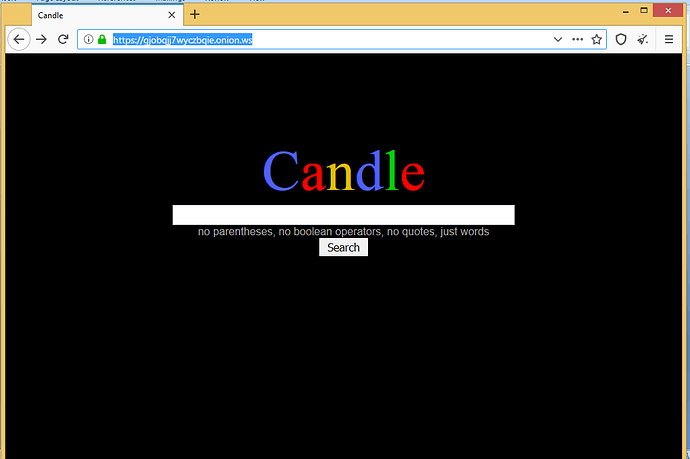 This search engine allows you to buy illegal material over darknet market. This Search engine does not allow parentheses, boolean operators or quotes in the search box. If you enter any of these things in the search, you would not get the detailed result. you can get search results only for simple words.
HOW TO USE THE CANDLE
Take care of your safety. use a VPN to be anonymous.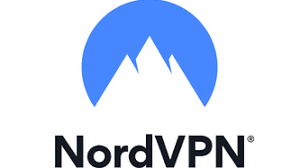 GRAB THE DEAL AND GET DISCOUNT ON NORD VPN : CLICK HERE
Then open the tor browser and click on the given link below
https://gjobqjj7wyczbqie.onion.ws/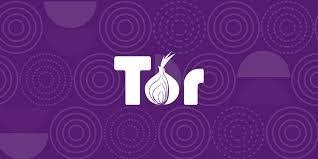 After entering the link this will redirect you to the homepage of the candle search engine.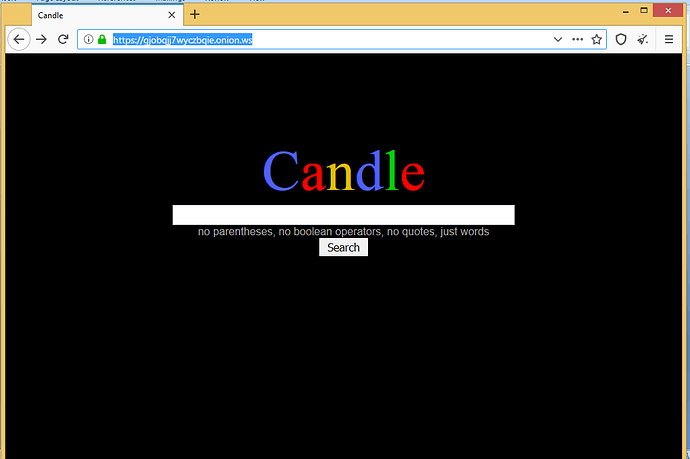 Now here you can search about your product in darkmarket and there is clearly mentioned you can not enter the parentheses, boolean operators, quotes. Here you allow searching in simple words.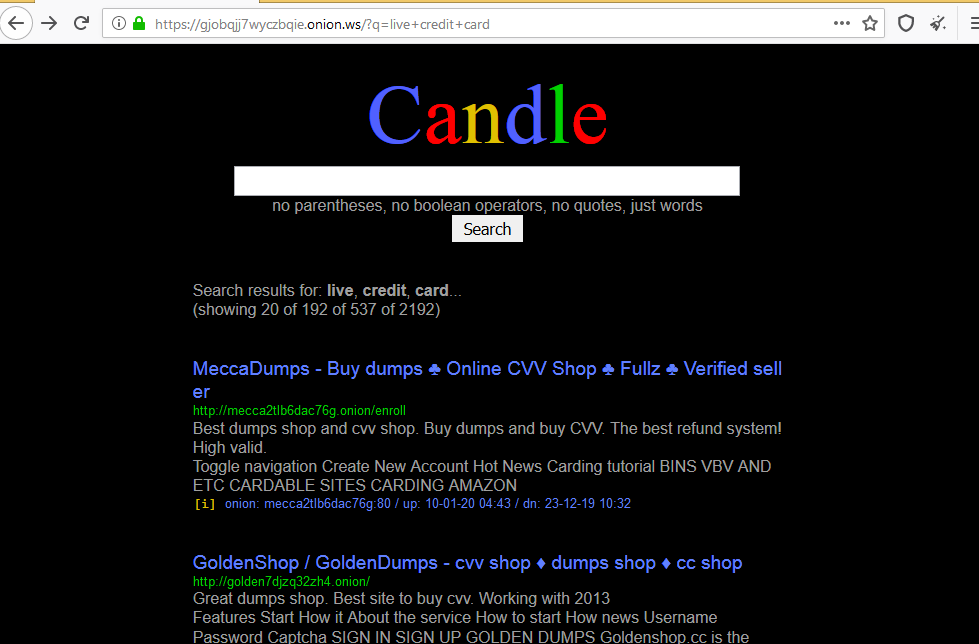 Enjoy!