Since Stories are a huge part of Snapchat, it makes sense that the company would add the ability to share YouTube stickers in a visually appealing and engaging way.
How to Share a YouTube Video on Snapchat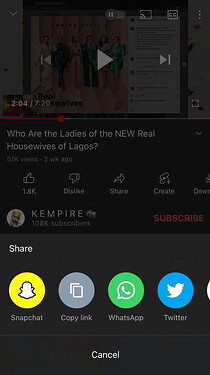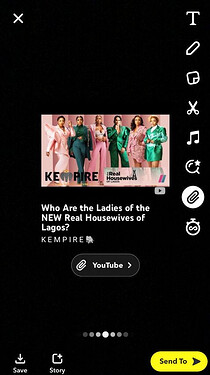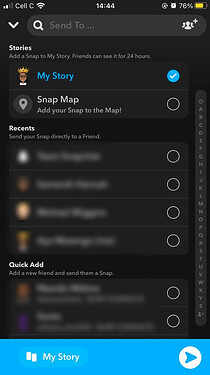 Sharing a YouTube video on Snapchat is similar to sharing one on any other social network.
First, ensure you have updated to the latest version of Snapchat by finding and updating the app in Google Play or the App Store.
Once that's done, just follow the steps below to start sharing.
Open the YouTube app on your phone.
Select a YouTube video, then tap Share.
Tap the Snapchat icon at the bottom of the screen. This will open the Snapchat app and paste the sticker of the YouTube video into your Story draft.
Next, customize your Story by taking a picture or video using the camera. You can also choose any of the editing tools on the right side of the screen. When you're done, tap Send To in the bottom-right corner.
Now select My Story, Snap Map, or the Contact you want to send your Story to.
That's it, five easy steps is all it takes to share a YouTube video on Snapchat.
With the launch of this functionality, Snapchat has made it less tedious to share a YouTube video with your friends on its app.
You can show friends what you're watching, or a video you've enjoyed, and even add your own commentary using the camera.
Happy learning!