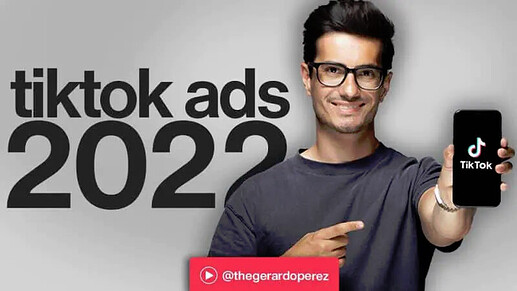 Gerardo Perez – How to Run TikTok Ads by Foundr
REACH THE FASTEST-GROWING NEW AUDIENCE ONLINE AND GROW YOUR BUSINESS WITH TIKTOK ADS
A step-by-step proven framework to creating TikTok ads that sell. You'll learn how to create valuable, high-converting ads that emulate the look and feel of organic posts.
Get Now Gerardo Perez Foundr – How to Run TikTok Ads. Cheap…
What is the "How to Run TikTok Ads" Course from Foundr?
People who wish to learn how to run TikTok advertisements to scale their businesses should enroll in Foundr's "How to Run TikTok Ads" course. It is a tried-and-true structure for making TikTok advertising that is effective, step by step. You'll discover how to make beneficial, highly effective advertising that mimics the appearance and feel of genuine posts. It serves as your guide for seizing the best marketingopportunity in a decade.
You may reach the most active audience online with TikTok ads. a viewership that visits TikTok to "watch" rather than "check" it out. In fact, TikTok members on average spend more time there each month than on Facebook and Instagram altogether.
Happy learning!