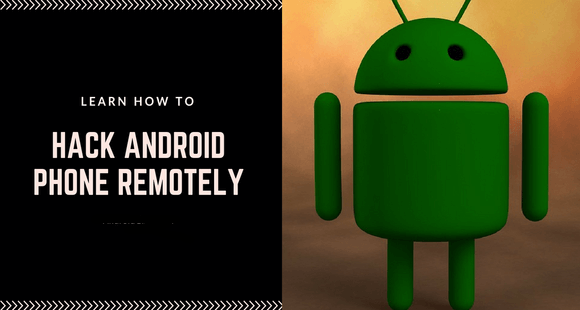 How to hack android phones remotely : Among various methods of hacking android smartphones, using RAT is one of the best options. Because RAT provides you with various options and it is very easy to use. In this post, I will show you how to hack android phones remotely using Spynote RAT.
RAT stands for Remote Admin Trojan or Remote Access Toolkit. RAT can be used to remotely hack and control compromised device by sending commands.
If you want to hack android phone using rat which is in the same wifi network, you can simply create a server using your local wifi IP address as lhost and a port as lport.
But if you want to hack an android phone over the internet you need to port forward in the router. And if you don't have a router, I recommend you to read my previous post about port forwarding without a router.
Now that you know how to port forward, we need to download SpyNote Android RAT.
After download, you need to extract it and if it asks for the password, enter appnee.com .
Note: – Disable antivirus before extracting or using it. Otherwise, the antivirus will delete this software.
Requirements
You need to download and install these software's before using Spynote RAT
Okay, first of all, we need to create a server part for our victim. Follow these steps correctly.
Step 1- Open spy note software and click on Build Client
Enter the name of the client
Enter app name
Enter service name
Enter version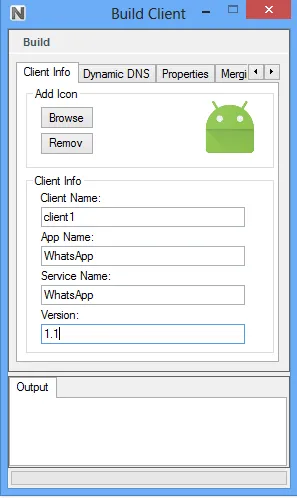 Then click and switch to Dynamic DNS tab.
We will use portmap.io information here for port forwarding, so if you have not read the post on port forwarding using portmap.io , I recommend you to read and setup port forwarding in portmap.io to get dynamic DNS ip address and port.
In IP Address, enter the hostname that you used in the portmap.io website or if your victim is in the same wifi network, you can use your IP address here.
In port, enter the port that is given by the portmap.io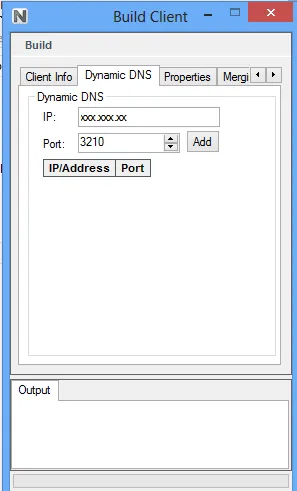 Now go to the properties tab, and checkmark the properties that you want to give to your RAT.
Go to merge, If you want to merge your RAT with any other app, you can select apk file of that app here
Finally, Click on Build button. Now it will ask you to browse a patch file. When you extracted the Spynote software, you also got a folder named Patch . You need to go to that folder and select the patched apk file from there and then click on Ok button.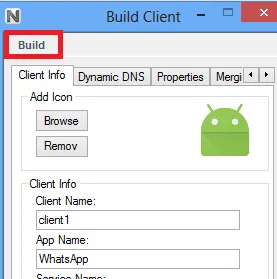 Now, you need to wait for one or two minutes until Spynote makes a RAT server for you.
You can find the server apk in the Build folder.
You need to send this RAT to your victim.
Step 2 – Go back to Spynote software and click on Listen to Port button. Enter the port that you forwarded and you want your software to listen on, click on Add button and finally click on OK button.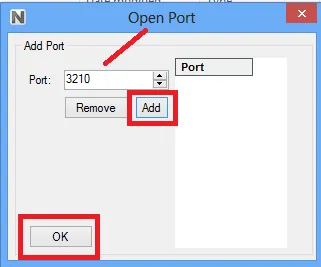 Step 3- Wait for your victim to install and open the app, when your victim opens the app, you will see your victim's phone in the client list.
Step 4- Right-click on the victim and perform any operation on the victim's phone.
You can do lots of cool stuff like Taking pictures from the camera, listen using the mic, get contacts, get SMS, get call logs, send a message using the victim's phone, etc.
Try all the options one by one.
That's how to hack android phone remotely works using Spynote RAT.
HAPPY LEARNING!