Hello everyone!
First of all I would like to say that like many I have seen a lot on this internet in many blogs that are farce. They never work, and for that reason you can be sure that what I bring here really works! And I will prove it.
It's very simple, it's a site that gives you points to watch videos and of course gives you even more points if someone signs up through your link.
What caught my attention is that it is very easy to get points, for example with 20 referrals you get a 10 $ STEAM gift card, just like me, PROO LOGO DOWN! (LOOK AT THE EMAIL DATE).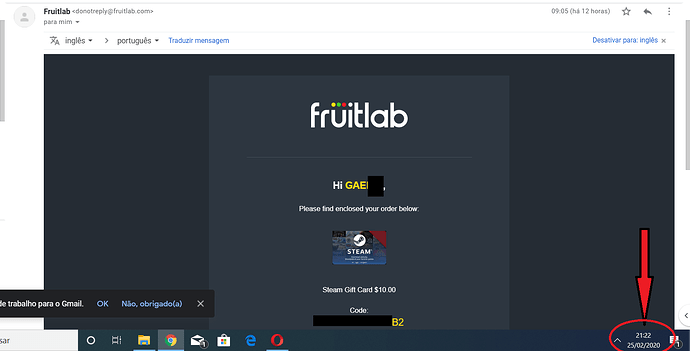 OK, some people may say (it is not easy to have 20 references) !!
Silly, I got it in a few hours by sending it to friends on Facebook.
I'll leave my reference link below, whoever wants to please sign up with him and will earn some points. Thank you very much in advance.
You can trust it really works !!!
First register here

Referral link to support my work: https://fruitlab.com/ref/2ftkJ4qM

Direct link: https://fruitlab.com/
Confirm a real cell number
Go to USER PROFILE and get your link.
HOPE THIS HELPS. HUG FRIENDS