WhatsApp might be the most popular instant messaging platform on the planet right now but it is far from being the most feature-packed. Telegram has WhatsApp beat in almost every metric except popularity.
It is probably against this backdrop that WhatsApp seems to have kicked into high gear its campaigns to bring more features to its millions of users. Recently, we saw the rollout of the Locked Chats feature, allowing you to lock away those risky chats from prying eyes.
Today, WhatsApp is adding yet another feature that is set to save users from giant oopsies and embarrassing typos, the ability to edit messages after they've been sent.
How to Edit WhatsApp Messages
Well, first of all you need to ensure that you are running the latest version of WhatsApp on your Android or iOS device. This feature is also slowly rolling out so if even after updating, you don't see it, fret not, it'll come to you eventually.
Now assuming everything works well with your setup, here is how to edit a WhatsApp message.
Long-press on a recent text that you sent to a specific contact or to a group
Select the three dots in the top right corner, then choose "Edit."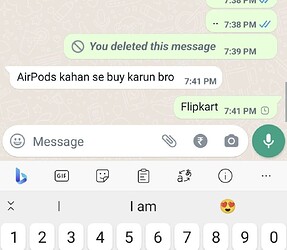 Now, you can edit the message and resend it.
Worth noting is that, a single message can be edited multiple times.
As expected, there are a few limitations, chief among these being the fact that you can only edit a message 15 minutes after being sent.
Also, this is not a discreet feature. You can tell if the message you are reading has been edited by the label attached to the message.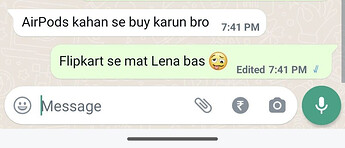 Currently, you can only edit messages on Android and iOS devices. If you are using WhatsApp web on a PC or Mac, you will only be able to edit the message on the primary device.
Editing or deleting WhatsApp messages can be useful in many situations, such as when you want to fix a typo, clarify something, or avoid a misunderstanding. However, you should also be careful not to abuse this feature, as it may cause confusion or mistrust among your contacts. Remember that communication is a two-way street, and sometimes it is better to own up to your mistakes than to erase them.
Happy learning!