Using this method you can easily build up a pretty good purchase history for free, perfect for refunders!
Lets get into it.
We'll be using Amazon Review Groups.
In these groups, stores (the "sellers") post their products and offer a full refund after you (the "reviewer") give them a 5-star review.
Most often these refunds are done via PayPal.
Doing this you'll get a good purchase history for refunds!
How to find them?
Search on Facebook!
Amazon Reviews YOURCOUNTRY
Amazon Review group YOURCOUNTRY
Amazon product test YOURCOUNTRY
Amazon free products tester YOURCOUNTRY
These groups are usually private, if you just click join they will accept you tho
Once you're in one or various groups, just choose a item!
Example: Check that the seller is looking for people of your country and PM him.
You PMd him? Perfect! Ask him the following:
Do you cover Paypal fees? If they don't cover fees you'll be losing money, and we don't want that.
Is a photo needed for the review?
The seller might ask you for your Amazon profile (https://www.amazon.com/gp/profile/).
Just send your profile link or a screenshot.
If you don't have any past review, just tell him that its you first account and you have been using the account of a family member until now.
They'll accept you profile 90% of the time.
If you are trying this with an expensive product they might ask you to have a minimum of reviews.
Once accepted they'll send you the link or some keywords to you to find the product in the search bar. Just don't buy the item right away: look for some random similar items, save one or two to your wishlist… and then make the order.
You'll have to send them a screenshot of the product order. Just remember to censor any sensible info (adress, card last 4 digits). The full name has to be visible.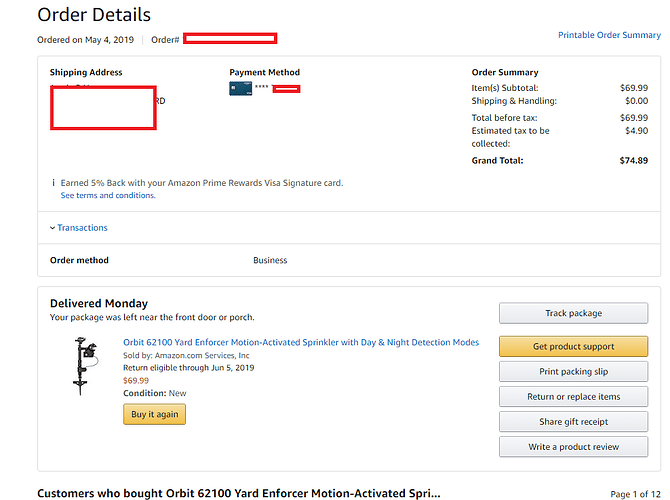 Almost all done!
The seller will ask you to wait 4-7 days before creating the review. They do this to avoid your review getting deleted by Amazon.
Create the review,
Wait for Amazon to approve it
Send the seller a screenshot and boom!
You'll receive the full amount on your PayPal.
This way you'll get a good Amazon purchase history for your refunds, and free items!
Happy learning!