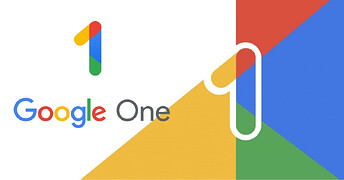 Google One | 6 Month Subscription For Free

Google One is a subscription that gives you more storage space for Google Drive, Gmail, and Google Photos. You also benefit from additional advantages for subscribers and share the storage space with your family. You can also use Google Drive with the subscription as usual. So you don't have to transfer data and don't have to worry about losing anything.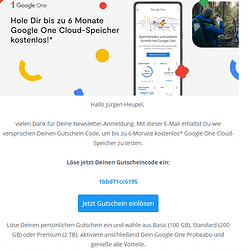 ENJOY & HAPPY LEARNING!
Appreciate the share & feedback! don't be cheap!
DON'T YOU DARE TO FU-K THIS UP BY LEECHING IT, YOU NEED IT. SIGN UP ON ONEHACK AND SAY THANKS!!