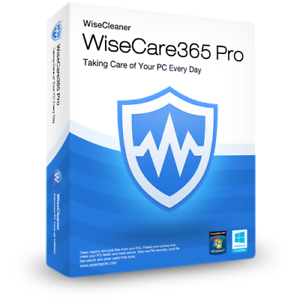 Wise Care 365 PRO helps you to clean registry and junk files from your PCs. Protect your privacy and make your PCs more secure.
Giveaway details
Product name: Wise Care 365 PRO v5.4.6
License type: license until July 31, 2020
Platform: Windows
Giveaway link: N/A
Download: WiseCare365_PRO_5.4.6.542
Terms of the offer
Giveaway version
Non-commercial use
No updates support to the new version
No free tech support
Enjoy full features
Credit to winningpc.
Instructions
– Download Wise Care 365 Pro via the download link above.
– Run the installer and launch it. The software is pre-activated. No registration code is required.
Feature Highlights
Protect your system in real-time
A comprehensive PC cleaner
System optimization tool
Ultimate computer privacy protector
A powerful System and hardware monitoring utility
ENJOY!