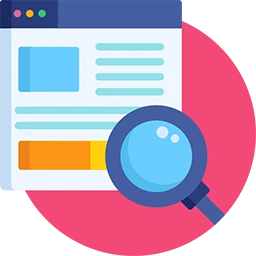 [Giveaway] Vovsoft Web Platform Identifier | Lifetime License
If you are a web developer, designer, or simply curious about the technologies that power your favorite websites, then VovSoft Web Platform Identifier is the right application for quick and accurate platform identification. With a simple interface and easy to use, this tool can scan and display the underlying web platform of any entered URL with ease.
This tool quickly analyzes the structure of websites thanks to use the of advanced algorithms to determine the exact web platform on which they are built. It supports multiple web platforms including WordPress, Shopify, Magento, OpenCart, Drupal, Joomla, and more. To help you save time and effort, VovSoft Web Platform Identifier provides batch analysis capabilities to process multiple URLs at the same time.
Key Features:
Vovsoft Web Platform Identifier is designed to help you search for what type of platform (e.g. CMS) a site is using.
It swiftly examines website architecture to identify the precise web platform
The software offers batch analysis functionality for processing several URLs at once.
Supported OS: Windows 11, 10, 8/8.1, 7, Vista, and XP (32-bit & 64-bit)
How to get the Vovsoft Web Platform Identifier license key for free?
Step 1. Download the installer for version 1.3 –> Installer & Portable
Step 2. On your PC, install the software.
To activate the product, enter the below Vovsoft Web Platform Identifier license code:
R75G9-AZX6G-DLG39
This is a lifetime license for version 1.3
Non-commercial usage
No free updates and tech support
Register before Sep 25, 2023, GMT+0 08:00
Enjoy!