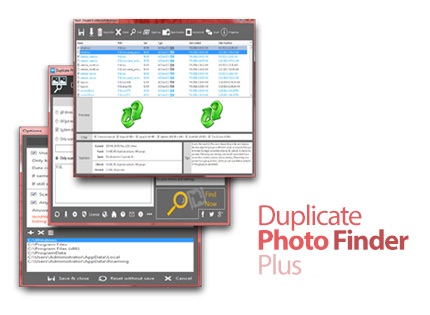 Duplicate Photo Finder Plus finds the duplicate pictures on your drives relied on picture content, you can remove the unwanted pictures to recover your valuable disk space, reduce the management costs and avoid the unnecessary confusion.
Giveaway details
License key: D2FP-73049061400202-NWDN
Terms of the offer
Giveaway version
This is a single license for 1PC
Non-commercial use
No free updates
No free tech support
source giveawayoftheday
Instructions
Open the giveaway page, you can see the license code for Duplicate Photo Finder Plus.
Install/ Open this software on your computer and activate it!
Feature Highlights
Comparing picture contents 100% accurate result
High-speed comparison algorithm very fast
Smart selection automatically checks the unwanted pictures
Supports almost all popular picture formats
Perfect previews automatically adjust the size to be optimum
50 image types are built-in
Helpful options smart selection subfolders hidden files excluding paths
ENJOY!