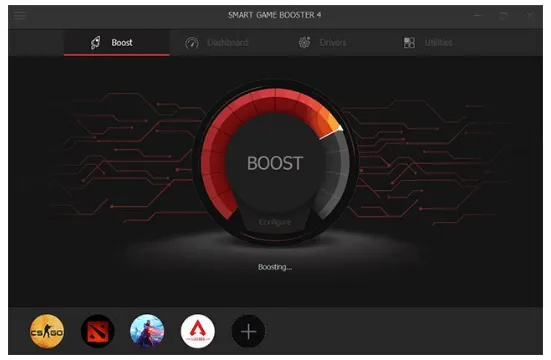 Smart Game Booster is an easy-to-use yet efficient game optimization utility, essential for any gamer who wants a smoother gaming experience. It helps increase FPS and intensify processor performance for top gaming performance with just 1-click & display the temperatures of CPU and GPU in real-time while gaming.
Giveaway details
Product name: Smart Game Booster 4.2 + 4.2.1 + 4.2 Pro
Website: https://www.pcgameboost.com/
License type: 6-months
Platform: Windows
Giveaway link: n/a
Giveaway 1
Update: Dec 24, 2019
Download: Smart_Game_Booster_setup 4.2
License key: D32D7-5C86B-2D35F-5D2B4
Giveaway 2
Update: Jan 15, 2020
Download: Smart_Game_Booster_4.2.1
License key: Given in the folder
Giveaway 3
Download: Smart Game Booster 4.2 Pro
Use the following license key to activate the pro version:
1CB4E-98556-4CF85-A6DB4
Giveaway 4 (updated: Apr 22, 2020)
License key: AC599-672B2-897D6-B6FB4
Installer 4.3: Here
Terms of the offer
This is 6-months license for 400 PCs use
Non-commercial use
Free updates for version 4.2.x
No free tech support
Register before this offer has ended
Personal use only
Source giveawayoftheday
Instructions
Install Smart Game Booster 4.2 on your PC. Launch it then register by the above license key.
Enjoy it for 6-months free.
Feature Highlights
Maximize your game FPS
Optimize windows system
Monitor hardware temperature
Update graphics driver & audio driver
ENJOY!