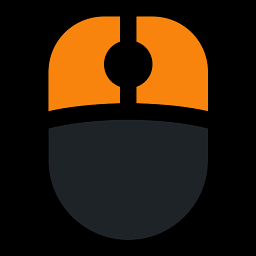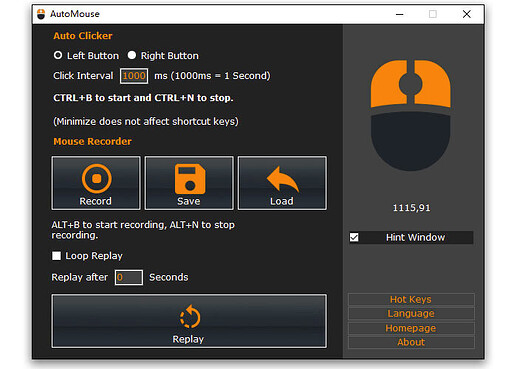 Giveaway - Reezaa AutoMouse Pro | Lifetime License
Sometimes, it is very difficult to record all your mouse movements and then repeat these actions accurately. And AutoMouse Pro from Reezaa will come to figure you out. Designed to quickly simulate automatic mouse clicks, this automatic mouse clicker and recorder application will help you simulate clicking on a fixed position at a high speed automatically.
This tool provides four default hotkeys including Start Auto Clicking: CTRL+B, Stop Auto Clicking: CTRL+N, Start Recording Mouse Actions: ALT+B, and Stop Recording Mouse/Replaying: ALT+N. Another great feature of AutoMouse Pro is the ability to record mouse tracks and clicks and then let the mouse repeat those actions in the loop until you stop it by hot keys.
Key Features:
AutoMouse Pro offers many advantages to those who choose to use it to simulate clicking on a fixed position at a high speed automatically.
It has the possibility to record mouse actions and replays.
When using this tool, the user can replay and simulate mouse actions in Loop as well as delay mouse simulating and clicking.
Macro recorders reduce the amount of time that must be spent performing basic computing tasks.
This tool also makes both Left & Right Mouse button clicking available.
Also, you are allowed to customize hotkeys.
Supported OS: Windows 7 / Windows 8 / Windows 10 / Windows 11 or later & Server (64/32 bit)
How to get the AutoMouse Pro license key for free?
Step 1. Download the installer for AutoMouse version 1.0.3 –> click here
Step 2. Install the software on your computer.
Launch it. Click on the "Upgrade to Pro" button then copy and paste the below AutoMouse license code to register the software.
P5188-CX87V-JJQAC-8989L-CMV11
This is a 1-computer lifetime license,
No free updates,
No free tech support,
You must redeem the license key before this offer has ended,
May not be resold.
Enjoy!