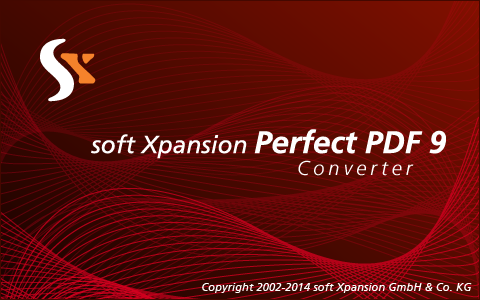 soft Xpansion Perfect PDF Converter offers the integration into Windows Explorer, Microsoft Office and OpenOffice. It helps to create a PDF file out of these applications with just one click. Perfect PDF Converter allows timesaving PDF creation, in the office or at home, and is the right program for PDF beginners.
Giveaway details
Terms of the offer
Giveaway version
This is lifetime license for 1PC
Non-commercial use
No free updates
No free tech support
Register before this offer has ended
Source giveawayoftheday
Instructions
Just open the giveaway page & enter your email address, agree to receive our newsletter and accept the data privacy policy. Then click on "Request serial number".
Your free serial number will be sent to you to the email address you have provided.
Install the software on your computer. Open the Windows Start menu -> Choose "Product Activation" in the "soft Xpansion" folder. Choose the activate via internet method:
Feature Highlights
PDF Printer: create PDF files in every application that has print function, via a virtual printer
Create PDF files from text, RTF, XPS or image files or scanned images
Change the structure of PDF documents
Advanced search function to find text in folders and embedded PDF files, in document properties, bookmarks and annotations
Snapshot, measuring and selection tools, magnifier
ENJOY!