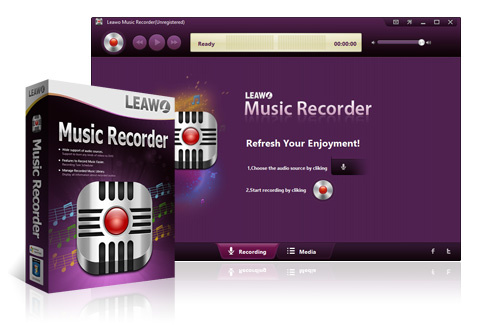 Leawo Music Recorder helps you to record any sound, inside and outside of your computer, local and online, to WAV or MP3 files. Its built-in recording Task Scheduler allows music lovers to record music via preset starting time and duration.
Giveaway details
Terms of the offer
Giveaway version
Non-commercial use
Free upgrades and technical support (including offline registration) will not be provided
You have to install and activate it (please connect to internet to register) during the giveaway running period
Instructions
Open the giveaway page, choose your operating system (Windows, Mac OS).

Fill your name, email address then submit it.

Check your mailbox for the Leawo Music Recorder registration code:

Open Leawo Music Recorder and register it to the full version by the above registration code
Feature Highlights
Record audio and music from computer audio and online music sources
Record Mic or other built-in input audio stream
Record music with Task Scheduler to preset recording start time and duration
Automatically add song album cover and other song tags
Automatically split/filter songs upon preset time duration
Manage recorded music files and edit recording files freely
Apply recorded music or audio files to iTunes in one click
Enjoy!