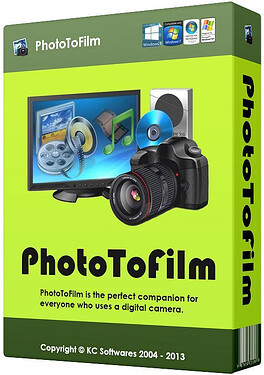 PhotoToFilm helps you make small movies out of your pictures and compress them. It also allows you to add professional-looking effects in a few clicks and makes video authoring a game.
Giveaway details
Product giveaway: PhotoToFilm 3.9.2
Registration Name: SharewareOnSale
License key: 90095076076098080103076091080097083084077080080051046057
Terms of the offer
Giveaway version
Non-commercial use
No free updates
No free tech support
Register before this offer has ended
Instructions
Download the giveaway installer and license key for KC Softwares PhotoToFilm by the above download link for free.
Install the software on your computer then open it. Enter the license name and license key in the text file to register KC Softwares PhotoToFilm
Feature Highlights
Makes transitions (such as cross fading) between your photos
Features dynamic images support
Sound track (MP3) support
Supports most popular photos formats (JPEG. Bitmaps)
OSD : On Video dynamic text insertion
Creates movies using codecs present on your computer (such as DivX)
Ability to burn DVDs (requires CopyToDVD)
appreciate my post please!