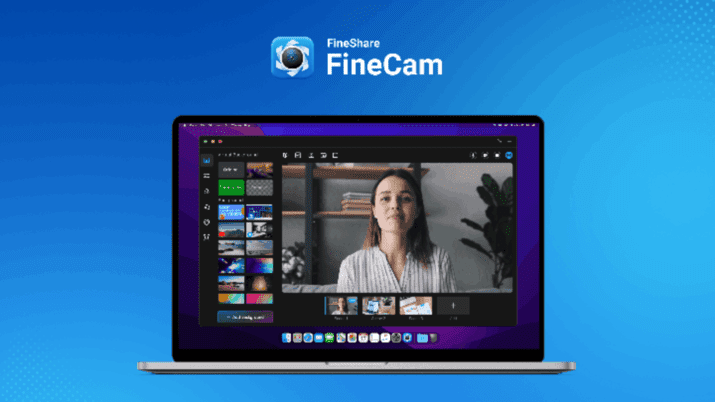 [Giveaway] FineShare FineCam Pro| 1 Year License
Using FineShare FineCam, you can turn your smartphone (iPhone, iPad and Android) into a wireless, multi-angle, portable HD webcam. With video preview, control over magnification, orientation, resolution, front or rear cameras, addition of camera shapes, and simple overlay, brightness, and contrast adjustments, you can easily customize camera settings for the best appearance. As a virtual AI camera made specifically for video conferencing and filming; no matter where you are, FineShare FineCam can assist you in producing high-definition movies rapidly and offering incredibly entertaining video conferencing.
Key Features:
Turn your phone or tablet into a high-definition wireless webcam with the FineCam WebCam app.
Greatly improve your video quality by turning your phone into a high-definition webcam.
Connect multiple phones at once and seamlessly switch between different angles in real-time.
Cut the Cord, Stream & Shoot anywhere
You can use FineCam Webcam for online teaching, gaming, video conferences, video calls, dance video shooting, etc
Instantly remove and blur your Webcam background
Add a customized background by uploading an image or video.
FineCam gives you more webcam adjustments and video edit options.
Supported OS: Windows 7, Windows 8.1, Windows 10, Windows 11
How to get FineShare FineCam license key for free?
Step 1. Choose your FineCam Pro plan (one year): https://www.fineshare.com/finecam/buy.html
Step 2. Add this discount code PRODUCTHUNT during checkout to get a FineCam PRO license for $0
Step 3. The receipt and order information will be sent to you by email:
Step 4. Download, install and run the program on your computer: https://dl.fineshare.com/finecam-setup.exe
Step 5. Click the 'Key' icon on the top right corner of the program, and enter your email address and registration code to activate:
All Pro features for 1 year
2 computer / 20 mobile devices
Free updates in 1 year
24/7 free and priority support
Enjoy!