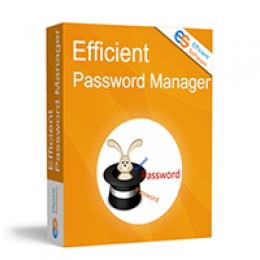 Efficient Password Manager is a powerful password management application for Windows. It can help you remember generic passwords, software registration codes, e-mail account passwords, etc.
Giveaway details
Terms of the offer
Giveaway version
Non-commercial use
Free updates for 1-year
No free tech support
source winningpc
Instructions
Download the installer and license key for Efficient Password Manager Pro by the download link above.
Install/ Open the software then register it by entering your name and the following license key.
Enjoy the software for lifetime use + one year update for Free.
Feature Highlights
You only need to remember one master password
Sync data across PCs and mobile phones
Password protection & Recycle bin & Backup and Restore
Password generator
Group management
Mobile version is totally FREE
ENJOY!