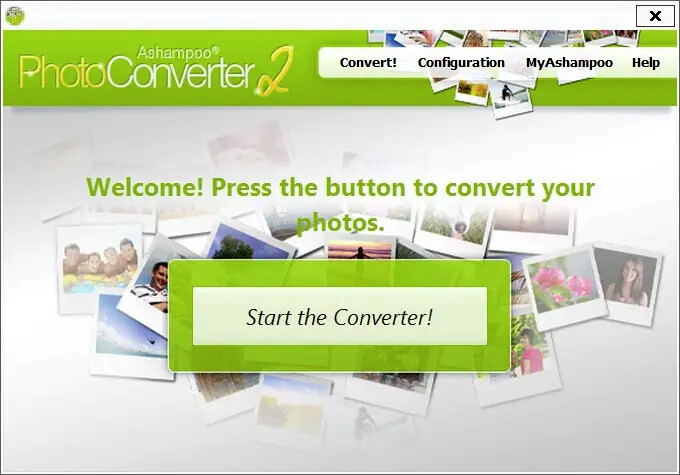 [Giveaway] Ashampoo Photo Converter 2 | Lifetime License
Ashampoo Photo Converter 2 is a comprehensive image converter program for Windows designed to convert, edit, and manipulate photos in bulk.
Ashampoo Photo Converter 2 helps you to facilitate image conversion, editing, and organization with ease. It lets you get rid of manual sifting through heaps of photos, and you can process up to 1,000 image files in one go. It navigates you in a user-friendly and intuitive interface.
Ashampoo Photo Converter 2 Functions
Image Conversion: the tool excels in converting images from one format to another. Whether you need to adapt images for specific devices, applications, or web platforms, this tool simplifies the process, ensuring compatibility.
Image Editing: users can perform editing tasks such as cropping, resizing, rotating, adjusting brightness and contrast, and applying a variety of filters and effects to enhance the visual appeal of their images.
Effects & Filters: this tool allows you to apply creative filters and effects to your photos with just a few clicks. So, you can add artistic touches like oil painting, pencil sketch, and more to transform your images into visually captivating artworks effortlessly.
Auto-Insert EXIF Date: for photographers and enthusiasts who want to maintain meticulous records, this software offers metadata editing capabilities. Users can modify details like EXIF data, enabling better organization and documentation of their photographic work.
Watermarking: Protecting your images or asserting ownership is straightforward with Ashampoo Photo Converter 2. You can easily add watermarks to your images, deterring unauthorized use and reinforcing your brand or identity.
Key Features of Ashampoo Photo Converter 2
Easily convert images from one format to another for improved compatibility.
Efficiently handle and manipulate multiple images (up to 1000) simultaneously.
Options to crop, resize, rotate, adjust brightness/contrast, and apply filters and effects.
Image Compression functions to reduce file sizes while preserving image quality.
Metadata Editing features to modify image metadata, including EXIF data.
Works with various image formats, such as JPEG, PNG, GIF, BMP, TIFF, and more.
Product Name : Ashampoo Photo Converter 2
Official Website : https://www.ashampoo.com/
Supported Systems : Windows 11, 10, 8, 7
Activate FREE License
Ashampoo Photo Converter Giveaway License Coverage
| License Type | Lifetime License |
| --- | --- |
| Supported OS | Windows 11, 10, 8, 7 |
Ashampoo Photo Converter 2 FREE Key Giveaway License Activation Steps
You may view the slider images for additional help.
Visit the giveaway page & get a free license
Download the official installer via the below link
Install the program
Click on "help" → "Activation Wizard" → Activate the full version using the obtained license code.
Alternatives: you may also try the below giveaway code
PCV2BF-77E6C9-08C88C

Enjoy!