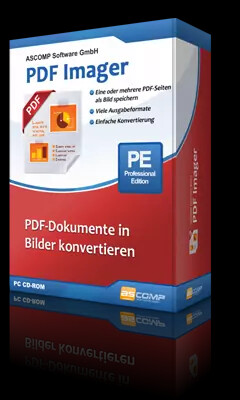 ASCOMP PDF Imager Pro is a useful PDF converter software to convert PDF pages to images. It is ideal for the conversion of PDF documents to popular image formats including PNG, JPG, TIFF, GIF, BMP, and more. The program also supports the conversion of multiple PDFs to images at the same time.
Key Features:
It helps you to convert multiple PDF files to image at the same time
It supports a wide range of output image formats such as BMP, JPEG, PNG, EPS, GIF, and TIFF
Supported OS: Windows 10/8/8.1/7/Vista, Windows XP (SP2 or later)
How to get the ASCOMP PDF Imager Pro license key for free?
Visit the ASCOMP PDF Imager Professional v1.000 giveaway page
Fill in your name, surname, email address, select your country. Click on send.
If you already have an account at Ascomp software then you will get an email containing the customer id and login link. If you are a new user then you will receive an email of your registration. Click on the link in your email to confirm your registration. As you confirm again you will receive an email containing your customer id and password. Use this customer id and password to log in to your account you will see your validity and get the full version download link.
You can download the software from here also.
Software:-
Download Link - ASCOMP PDF Imager Professional v1.000
Install the software and use the customer id and password to activate your software.
Enjoy