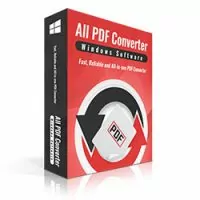 All PDF Converter Pro for is a fast and reliable pdf converter allows you to convert PDF files to Word, Excel, PPTX, Epub, Txt, Html, Images, XML with zero complications.
All PDF Converter will help you convert files in batches in less time while retaining the original layouts and formatting. With the fastest and most precise OCR capability, All PDF Converter can convert scanned and image-only PDF files to editable documents.
Website: http://www.pdfconverters.net
Download: All-PDF-Converter-Pro-4.2.3.2.exe
License Key: f800449f-5e25-4bb6-9f9b-677482243e49
License Key: f210a4b1-beaa-404b-88e6-c2837b50a711
License Key: f0f47fdd-d42e-4cd1-b8ab-97074d385ce8
Enjoy!