It appears that Neil Patel, a marketer who seemingly likes to help and give, is behind this offer. Please read their restrictions below before signing up: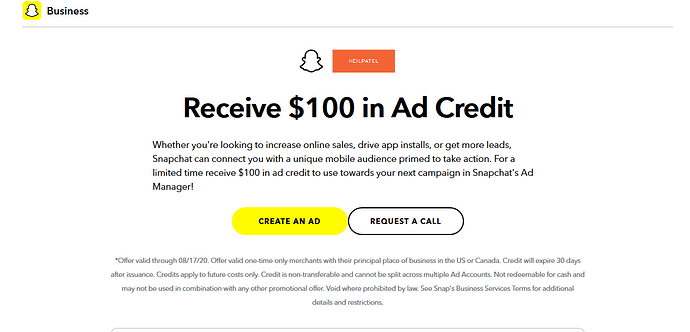 (*Offer valid through 08/17/20. Offer valid one-time only merchants with their principal place of business in the US or Canada. Credit will expire 30 days after issuance. Credits apply to future costs only. Credit is non-transferable and cannot be split across multiple Ad Accounts. Not redeemable for cash and may not be used in combination with any other promotional offer. Void where prohibited by law. See Snap's Business Services Terms for additional details and restrictions).
Access Page:
https://forbusiness.snapchat.com/channelpartners/neilpatel?