The Free Software Foundation (FSF) is urging Microsoft to open source Windows 7, which is no longer supported by the company. The Register reports: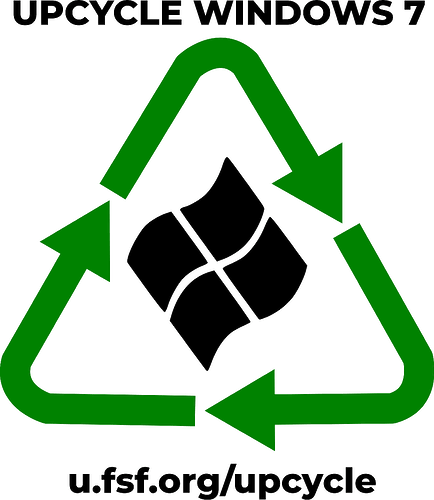 On the face of it, the logic seems pretty simple. On January 14, Windows 7 reached its end of life as Microsoft turned off the free security update taps with a final fix. "Its life doesn't have to end," cried the foundation. "We call on Microsoft to upcycle it instead." Unfortunately, the FSF couldn't resist a final dig, saying the killing of the OS had brought to an end "its updates as well as its 10 years of poisoning education, invading privacy, and threatening user security."
There is a precedent. Ancient MS-DOS and Word code has been opened up, and the Calculator app found in the current Windows 10 now lurks on GitHub. But an entire, relatively recent OS? We can see some problems, not least the licensed components lurking in Windows 7 that would need to be either excised or open-sourced as well. Then there are the bits and pieces that the company would consider valuable secrets (large chunks of Windows 7 linger on in Windows 10 after all.) And then there is the fact that Windows 7 is not actually unsupported. Three more years of updates are available for those who can pay. And with Windows (as well those parts of it licensed to third parties) still accounting for a sizeable chunk of Microsoft's revenues, we can imagine a very functional and highly compatible free version is not really in the company's best fiscal interests.
You can read the FSF's "Upcycle Windows 7" petition here.