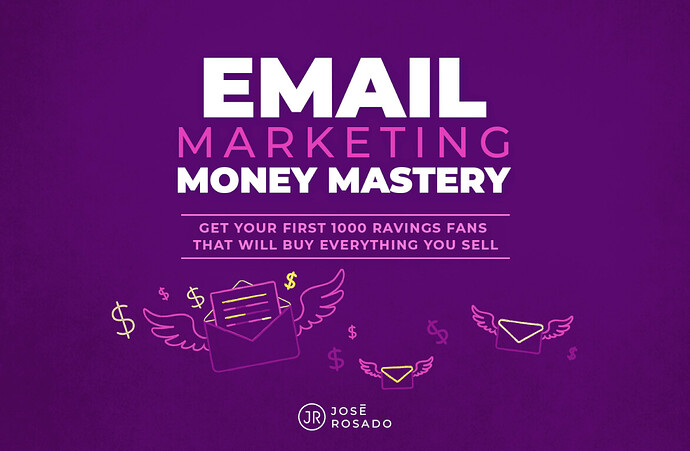 The Exact System I Use To Make Thousands Of Dollars A Month By Typing Some Words And Clicking A Big, Red Send Button.
Let me show you the exact system that makes me thousands of dollars a month like clockwork.
I'm Jose Rosado. Husband and father, living and working in the Dominican Republic.
Despite the barriers my country imposed on online businesses, I bring in well over $20,000 with a simple email marketing campaign that takes me 2-3 hours to write.
And my tactics have helped my students and clients sell hundreds of thousands of dollars using email marketing as their go-to online marketing tool.
What You'll Discover: Fundamentals
The ultimate email secrets to turn subscribers into obsessed fans
The best email marketing tool I've ever used
How often should you send email to your list
Golden email marketing automation tricks to make money on auto-pilot while you sleep
The exact strategies to get your first 100 subscribers
How to never run out of ideas (what to say in your emails)
The shortcuts to write emails 2x faster
How often should you sell in your emails
Setting up a landing page that FORCES people to subscribe to your newsletter
Happy learning!