Are you one of those people that would like to earn REAL money by just watching? Well, you've come to the right place. It may not be as quick as one, two, three, but it's worth a shot.
The app is called CLIPCLAPS. You may have heard of it or not. Because I, myself have been hearing about it for a long time but only tried it recently.
Downside: It may not be available in every country. And it's not for people who'd like INSTANT money.
About the app: You earn both clapcoins and cash. Your clapcoins can be earned by watching. And it can also be exchanged for cash. You can also earn an Amazon gift card on raffle tickets. A fast way to earn is by referring friends, you'll get a diamond chest.
Steps to Download:
Go to Playstore, but I think it's available on iOS too.

Search and Download Clipclaps.

Register.

Enjoy earning money by watching. Keep the app for a long time and you'll surely earn a lot. But I suggest you refer instead.

On the "Rewards" section, click on redeem in the upper right corner, enter my redeem code and you'll get a 0.20 USD for a starter. It's 2905631996.
Note: I am NOT FORCING you to use my redeem code. You can search for those if you'd like. And it'll always be $0.20. Refer friends and earn a lot instead of just watching.
That's all, thanks. I was actually doubting to put this in the forum because people might think I'm trying to get them as my referral but really though, I'd just like to share.
Enjoy and if you'd truly like to earn, keep the app for a long time.
Here is a capture of mine: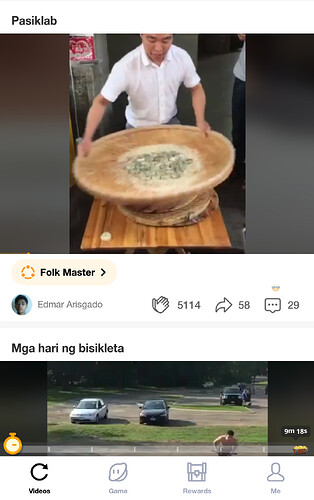 Edit: I use an auto-scroll app which can be found on the play store but I don't know about the app store. I leave my phone open and the app will scroll down with an interval of 15 seconds. It works.
In addition to this, at first, I was shocked when I needed to watch 19 minutes just to get a chest but then I switched to a new account and played with it too, and when I got back to my first account, it went back to a short time of watching which is 10 seconds.