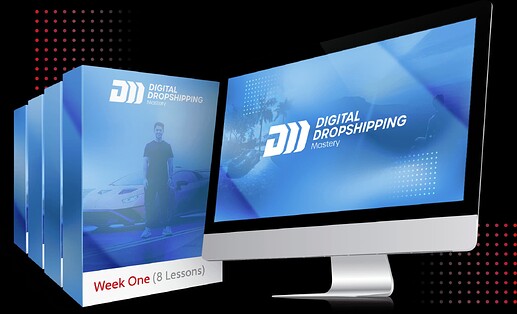 Digital Dropshipping Mastery | Tanner Planes
Calling Motivated Individuals…
LEARN EXACTLY WHAT IT TAKES TO BUILD A MILLION DOLLAR DIGITAL DROPSHIPPING BUSINESS
If you're ready for financial, time, and environmental freedom, through a new method of dropshipping that doesn't require thousands $ of investment, has 90%+ profit margins, and something you can get results with in as little as 24 hours!..
THE 5 STEP SIMPLE PROCESS:
1. Create, source, design, and sell products that can instantly be delivered to our customers. This can be an eBook, software plugin, video, template, animation, etcetera.
2. Now check this out. Instead of making these products ourselves we take advantage of two wonderful resources. PLR content and freelancers.
What this allows us to do is pay a small one time fee to either attain the rights to, or create our very own digital products.
3. Then comes the fun… Bundling these up the products to be extremely valuable.
4. Next for completion comes the online storefront, automations, and back-end.
5. Then - Marketing to start generating sales and profit!
Happy learning!